Let's Just Talk!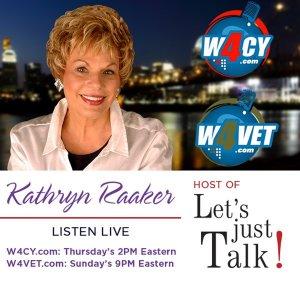 The Courage To Believe A Ministry
July 07, 2020
Krissy Miles is our guest today, Author, Pastor, Speaker and today she will be discussing "Executive Brief" for "Courage To Believe - 30 day devotional." In the Devotional author and pastor helps people explore their improperly held beliefs about God, which are negatively shaping the outcomes of their lives.Pastor Krissy helps people dig deep into their core belief system and reconcile clouded, anti-God ideologies with the truth of the Gospel revealed through Jesus.

Let's Just Talk Radio Show is broadcast live at 2pm ET Thursdays on W4CY Radio (www.w4cy.com) part of Talk 4 Radio (www.talk4radio.com) on the Talk 4 Media Network (www.talk4media.com). This podcast is also available on Talk 4 Podcasting (www.talk4podcasting.com).
---
Download Episode