Let's Just Talk!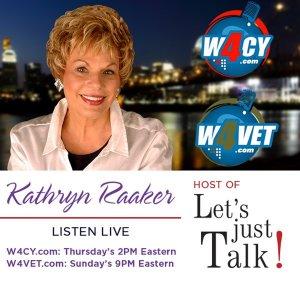 Health & Wellness/New Intrigue Spy Novel
June 08, 2020
Our first guest is Laurie Mitchell, AVP, Global Well being &Health, at Unum. She will spotlight key findings from research conducted earlier this year by the nation's largest employee benefits company, Unum.
Allan Topol, our second guest, is a national bestselling author of 16 novels of International Intrigue. Including his newest novel the French Revenge.

Let's Just Talk Radio Show is broadcast live at 2pm ET Thursdays on W4CY Radio (www.w4cy.com) part ofTalk 4 Radio (www.talk4radio.com) on theTalk 4 Media Network (www.talk4media.com). Thispodcast is also available on Talk 4 Podcasting (www.talk4podcasting.com).
---
Download Episode