Let's Just Talk!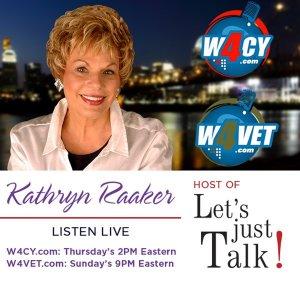 Key tech trends &Guide WorkLife Balance
May 04, 2020
Michael Biltz Managing Director Accenture Technology Vision discusses insights from the Accenture Technology Vision 2020. For more information go to www.accenture.com Second guest Cory Carlson, author, of "Win at Home First: An Inspirational Guide to WorkLife Balance" will discuss his book and his life today. Cory discovered coaching, it helped him become a better leader, husband, and father. So he left his corporate career to help other leaders achieve a healthier work-life balance.

Let's Just Talk Radio Show is broadcast live at 2pm ET Thursdays on W4CY Radio (www.w4cy.com) part ofTalk 4 Radio (www.talk4radio.com) on theTalk 4 Media Network (www.talk4media.com). Thispodcast is also available on Talk 4 Podcasting (www.talk4podcasting.com).
---
Download Episode