Ideas, energized.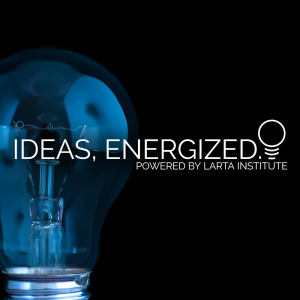 How Innovative Data Solutions Are Increasing Efficiency and Combating Climate Change in Agriculture
July 27, 2021
Ideas, Energized: Deeper Dive Series
Presented by Larta Institute and OCP North America
Hosted by Rodger Wasson of Farm to Table Talk
Episode 7 of the Deeper Dive features Anastasia Volkova, CEO, Regrow
In this episode, Anastasia Volkova, CEO of Regrow, joins Rodger to discuss scaling data collection -- remote sensing, modeling, and soil sampling - and how collaboratively harnessing these tools could increase scale, quality, and accuracy, helping to create resilient and sustainable agriculture across the supply chain. Learn more about how these tools are used to impact climate change through increasing input efficiency.
Themes: Harnessing the power of data. How new technologies are helping combat climate change
---
Download Episode