Ideas, energized.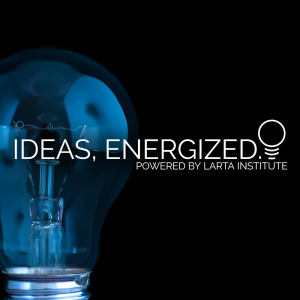 Deeper Dive: Carbon to Nutrition: How Sustainable Nutrient Densification can Harmonize the Ag Supply Chain
February 24, 2021
Ideas, Energized: Deeper Dive Series Presented by Larta and OCP North America
Hosted by Rodger Wasson of Farm to Table Talk
Episode 2 of Deeper Dive features Han Chen, CEO of ZeaKal (www.zeakal.com), a plant traits innovator developing technologies that have been proven to increase carbon capture, improve nutrient use efficiency, elevate protein, and promote higher levels of healthier oils across several crops.
To make  agriculture more responsive to the  needs of the future, we must produce more affordable, nutritious food in a sustainable way. Han Chen
will discuss how agriculture can sustain productivity while enhancing nutrient density and nutrient use efficiency through improved photosynthesis.
Themes: Sustainable agriculture, nutrient density, carbon capture, supply chain, social impact, rural development
Deeper Dive is a monthly limited series that will focus on the innovators and issues that are redefining global agriculture. Larta Institute has assisted and transformed over 10,000 early-stage innovations, working with entrepreneurs to help them achieve measurable goals and access specialized expertise through a unique network of industry experts and award-winning commercialization programs.  Larta also hosts the annual Ag Innovation Showcase, bringing together innovators, investors, and industry leaders  to  address today's most pressing agriculture issues, and to develop tomorrow's solutions. Learn more by visiting Larta.org or Agshowcase.com, and don't forget to subscribe to Ideas, Energized for updates and new episodes.
---
Download Episode