Ideas, energized.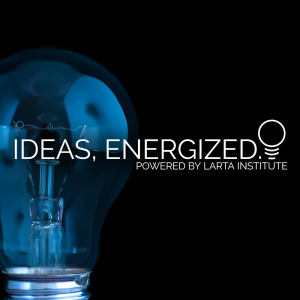 Sustainable Beef: Solutions for a Better Future
October 05, 2020
EPISODE 9 of our special 10-part Ag Showcase Series:
This episode features
Kristine MacRae
and
Deborah Wilson
from the
Sustainable Beef: Exploring Solutions That Enhance Trust
panel discussion that was featured at the 2020 Ag Innovation Showcase last month. This conversation takes a deeper dive into the discussion on the innovations and challenges associated with sustainable beef.
Kristine MacRae - CEO and Founder of WestSky Technology
Kristine is CEO for Rae Foundry, a product design and bus dev consultancy in health care and AgTech focused on leveraging artificial intelligence, streamlined user experience, and secure data integration for precision solutions. She recently co-launched West Sky Technology to work with beef cattle ranchers to leverage technology to improve herd value, animal welfare, and land use, and to connect rural farms directly to consumers.
Kristine brings more than 20 years' experience launching new and innovative products for start-ups and
Fortune 500 firms in highly regulated industries such as healthcare, agriculture, satellite TV, and state and local
governments.
West Sky Technology focuses on making life easier for ranchers by improving animal welfare and ranch management to reduce losses, increase revenues, and improve herd value to enhance ranching as a way of life. Building the beneficial agriculture system of the future, direct to new markets, by engaging eco-minded beef consumers with sustainable cattle ranchers.
https://westskytech.com/
Deborah Wilson - Chief Industry Engagement Officer at TrustBIX
Deborah is a well-known advocate for both traceability and sustainability.
TrustBIX has helped

Canada become the first country in the world to deliver Certified Sustainable Beef through the supply chain and

is recognized as a leader in Blockchain technology in the Canadian Cattle industry. Working with different parts of the supply chain, as a value-added traceability provider and a trusted third party for data management, TrustBIX is becoming the information backbone of Canada's beef industry.  The company has built a system that unlocks the value of data for everyone – from producers to processors to retailers. TrustBIX is building trust in the entire supply chain, which is vital in Canada and to the rest of the world.  BIXS is recognized as the Canadian Beef Advantage. https://www.trustbix.com/
---
We're honored to have as special co-hosts Rodger Wasson of Farm to Table Talk and Michael Reid Dimock of Flipping the Table, veteran agriculture podcasters. The series will highlight conversations that will connect you to key innovators and thought leaders in food and agriculture.
---
Download Episode