JOY Weekend Breakfast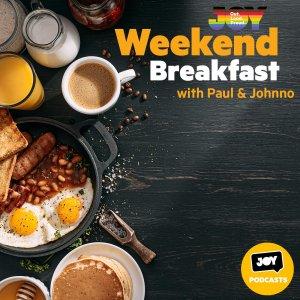 SOUNDCHECK – TORN (feat. Ed Colman & Ryan Riback)
October 11, 2021
Very excited to introduce you to SOUNDCHECK with a remix of one of the most played radio songs in history -Natalie Imbruglia's 1997 worldwide hit 'TORN'.

The remix includes Ryan Riback (2.8M monthly Spotify listeners) and Ed Colman as primary artists.

SOUNDCHECK (Chris Doria) a touring Artist, DJ, Producer & Songwriter is Australia's #1 EDM DJ and has officially ranked #13 at the ITM DJ awards. Ryan Riback is most known for his remix of Australian pop artist, Starley's debut single 'Call on Me' which exceeded triple Platinum status in Australia, and Platinum in the US and Ed Colman is one of the widest reaching DJ's in Australia and host of 'The Hype', Australia's biggest dance music radio programme. 'The Hype' now reaches over 4 million listeners a week globally. SOUNDCHECK, Ryan and Ed have produced an entirely new version of this classic worldwide hit. With a super summery 'hands in the air' feel.

'Torn' by Natalie Imbruglia currently has 795M total WW streams and is 4 x Platinum in Australia, 3 x Platinum in UK, Platinum in Sweden and Belgium and Gold in 8 countries. In 2013, 'Torn' was declared the "Best Pop Song" on a top 10 list, part of a larger collection of songs by Q magazine in their special edition 1001 Best Songs Ever issue. Billboard ranked 'Torn' the number 26 Biggest Pop Song based only on pop radio charts compiled between 1992 and 2012. In 2005, 'Torn' was listed at number 383 on Blender magazine's list of "500 Greatest Songs Since You Were Born".
---
Download Episode