JMVO Weekly Primer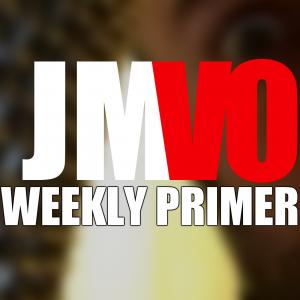 If it's worth doing, it's worth doing WRONG - JMVO Weekly Primer Ep 9 with Arnie Malham
April 08, 2018
Watch this episode: https://youtu.be/5D2wv6R4SrI
Subscribe/Rate/Comment!
In episode 9 of the JMVO Weekly Primer, longtime Nashville Visionary, Company Culture Builder and Multi-preneur Arnie Malham and I discuss the challenges of getting your people to row in the same direction with passion and self-guided-ness.
Culture is one of the major key components to what will build your business and Arnie is no stranger to the trials of doing so.
"We've done it wrong enough to figure out how to do it right."
Arnie started CJ Advertising in 1994 and for the next 15 years discovered that "if it's worth doing, it's worth doign wrong". He and his team hustled until he realized that a strong culture comes from it's leadership.
"It took 20 years to become an overnight success". Arnie is one of the most well-versed business leaders in Nashville and the Middle Tennessee region. His companies are regularly toured by other business leaders to see how he's forged cultures that "gradually, then all of a sudden" propelled his business to astronomical levels.
He contributes much of his success to continuous learning and reading, which revealed another business that he's currently building, www.betterbookclub.com
Arnie can be found at www.worthdoingwrong.com and @amalham
Follow Jim @jimmccarthyvos and www.jimmccarthyvoiceovers.com
---
Download Episode