It's All Been Done: A Barenaked Ladies Podcast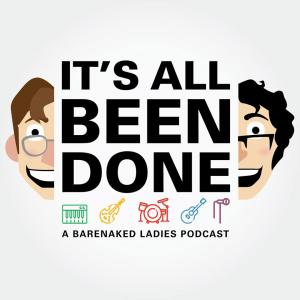 4: Go Home
July 02, 2019
It's been a while since the boys've come to blows on a B-Nakes song, but here we find ourselves! Saker wants to Go Home! Evan wants to Stay Out! Will they make up and shake hands by the end of the song?! FIND OUT!
ALSO IN THIS EPISODE:
- Murder by sex!
- Kev the Tinkler! (I am now aware it is Jim. Forgive us.)
- More effin' D&D talk? Jeeeeesus Christ.
- BONUS SEGMENT: Big Bang Theory Theme Song!
Get yourself some IABD shirts! Wear a logo on your chest!
Catch us on the 'net!:
Facebook: https://www.facebook.com/profile.php?id=1593559714014720
Twitter: @beendonepod