It's All Been Done: A Barenaked Ladies Podcast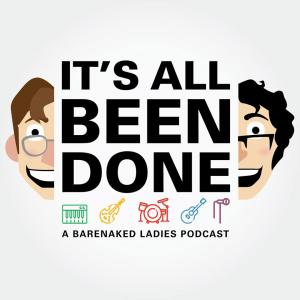 4: I'll Be That Girl
February 05, 2019
The Boys are snappin' a song in half that SURELY only has one meaning. Also they talk a lot about polyamory for some reason. As you do.
ALSO IN THIS EPISODE:
- A present is presented!
- Has Steven Page ever AEA'd? Find out here!
- We talk way too much about movies we want to see. Piss poor.
- Bonus Segment: I HAVE LEARNED!
Get yourself some IABD shirts! Wear a logo on your chest!
Catch us on the 'net!:
Facebook: https://www.facebook.com/profile.php?id=1593559714014720
Twitter: @beendonepod
---
Download Episode