It's All Been Done: A Barenaked Ladies Podcast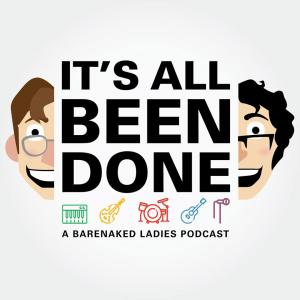 Interview with Paul Myers (Biographer of the Barenaked Ladies)/Born On A Pirate Ship WRAP-UP!
January 08, 2019
The big boys come a-chompin'! Evan and Saker have a lil' sit-down with Paul Myers (author of PUBLIC STUNTS, PRIVATE STORIES) to talk about his experiences with the B-Nakes, bizarre coincidences, and which of the IABD stereotypes are true. Plus, we resequence BOAPS! We had such fun when we did it with Gordon we had to do it again!
Get yourself some IABD shirts! Wear a logo on your chest!
Catch us on the 'net!:
Facebook: https://www.facebook.com/profile.php?id=1593559714014720
Twitter: @beendonepod