It's All Been Done: A Barenaked Ladies Podcast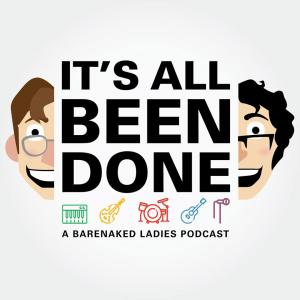 9: Break Your Heart (with RYAN NORTH of THE UNBEATABLE SQUIRREL GIRL)
November 13, 2018
RYAN NORTH (Dinosaur Comics, Squirrel Girl, How To Invent Everything) joins the boys for, yes, the one where Steve is very loud.
ALSO IN THIS EPISODE:
- Take an ASMR journey with the Lawnmower Man.
- In THIS song?! You can HEAR the instruments.
- Shamalamadingdong bullshit.
- BONUS SEGMENT: THANKS, THAT WAS FUN and RUNNING OUT OF INK!
Get yourself some IABD shirts! Wear a logo on your chest!
Catch us on the 'net!:
Facebook: https://www.facebook.com/profile.php?id=1593559714014720
Twitter: @beendonepod