It's All Been Done: A Barenaked Ladies Podcast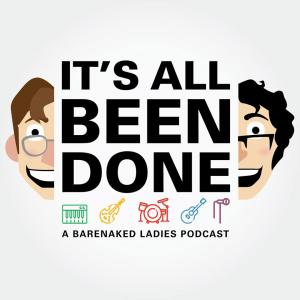 3: I Know (with ALAN DENTON of SONIC BOOM)
September 25, 2018
I KNOW why the boys did this song! It's because it's next. It was very simple. They are joined by the story editor for the cartoon Sonic Boom, ALAN DENTON! Is it possible to make sense of this insanity? I know why I like you! It's 'cause you're nice!
ALSO IN THIS EPISODE:
- In which circle of Hell do the B-Nakes belong?
- JAAAAAAAAAAAAAACK. JAAAAAAAAAAAAAAACK. JAAAAAAAAAAAACK.
- Happy birthday, Dreamcast!
- Bonus Segment: I LIVE WITH IT EVERY DAY
Get yourself some IABD shirts! Wear a logo on your chest!
Catch us on the 'net!:
Facebook: https://www.facebook.com/profile.php?id=1593559714014720
Twitter: @beendonepod