It's All Been Done: A Barenaked Ladies Podcast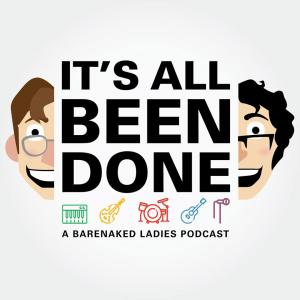 14: If I Had $1000000 (w/ ADAL RIFAI from HELLO FROM THE MAGIC TAVERN)
June 05, 2018
The boys are rich, friends, rich! Rich with friendship and happiness, that is! And their friendship only grows as they review the famous IF I HAD $1000000 with a new friend, Adai Rifai (Hello From The Magic Tavern, Riddle, Riddle)! Will wonders never cease?!
Also in this episode:
- Adal shares a bizarre personal connection to the Barenaked Ladies!
- We found ifihadamillionimprovs.com!
- Someone please acknowledge the ribs in my pants, please.
- Bonus Segment: HELLO, CITY!
Catch us on the 'net!:
Facebook: https://www.facebook.com/profile.php?id=1593559714014720
Twitter: @beendonepod