It's All Been Done: A Barenaked Ladies Podcast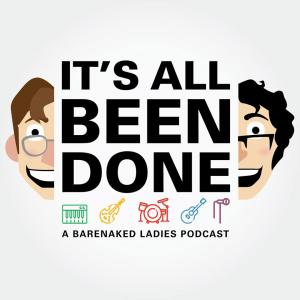 10: I Love You (w/ Xander Jeanneret)
May 08, 2018
You love the 'cast, and the 'cast loves you. But can the boys conquer their own narcissism and have a healthy relationship? I LOVE YOU is a song that we listened to!

Also in this episode:

- Special guest XANDER JEANNERET! (Geek And Sundry, The Library Bards, King of the Nerds)

- The Ballad Of Gordon changes EVERYTHING.
- Harry Potter: do he fuck?
- Bonus Segment: I LIVE WITH IT EVERYDAY
Catch us on the 'net!:
Facebook: https://www.facebook.com/profile.php?id=1593559714014720
Twitter: @beendonepod