It's All Been Done: A Barenaked Ladies Podcast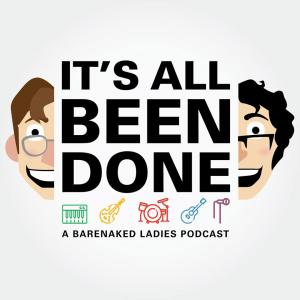 4: Brian Wilson (with EXCLUSIVE SECRET GUEST)
March 27, 2018
The Boys jump into a world of sandbox dreamin' as we discuss the Barenaked Ladies' seminal hit, Brian Wilson.
Also:
- The Brian Wilson rap!
- A rousing round of Beach Boys vs. James Bond!
- Cryin' Wilson: dead!
- A SUPER SECRET EXCLUSIVE INTERVIEW YOU WON'T FIND ANYWHERE ELSE (VERY IMPORTANT DO NOT SKIP VIP)!!!
Dr. Landy interview clip: https://www.youtube.com/watch?v=G-K-n5op9nI
Catch us on the 'net!:
Facebook: https://www.facebook.com/profile.php?id=1593559714014720
Twitter: @beendonepod