It Ain't Weak to Speak with Sam Webb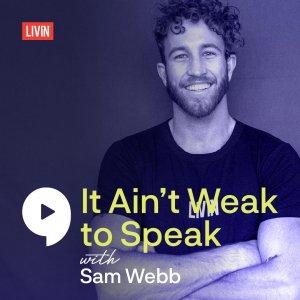 #45 Gregg Champion Speaks On Addiction and his Journey to Sobriety
May 11, 2021
My guest today is Gregg Champion who, amongst many things, is a recovery coach, branding expert, author, TEDx speaker and founder of Start Up Recovery, a luxury sober living retreat designed to transform lives through entrepreneurial education, wellness practices, mentoring and sober living. In this episode, Gregg shares how he nearly ruined his life with drug and alcohol addiction, what led him to that place and how he found his way out. We talk about bullying, how addiction is transferred from one thing to another and how shame plays a huge part in the cycle of addiction. Gregg shares the story of the night his sobriety began 24 years ago and how he has never looked back.
Please rate and review the podcast if you enjoyed it. Much Love, SW.
For the full show notes and to learn more, head to www.livin.org
@livinorg @greggchampion @startuprecovery #itaintweaktospeak.
Join us on our Facebook Group www.facebook.com/groups/itaintweaktospeak/to share your story, breakthroughs, challenges, and to connect with other people to learn more about positive mental health.
---
Download Episode