It Aint Weak to Speak with Sam Webb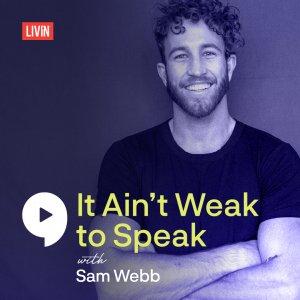 #11 Alexa Towersey Speaks On How Sobriety & Fitness Saved Her Life
June 06, 2020
As a young child Alexa's mother was diagnosed with manic depression and her father dealt with the ongoing crisis by diving deep into alcoholism and it wasn't long before Alexa followed in his footsteps, wasting away the weekends by binge drinking. This toxic pattern of escapism continued for many years until the day of her father's funeral when she decided to never drink again. In this episode, you'll hear Alexa's story and discover how she turned her life around to become an internationally published sports model, celebrity trainer and nutrition and lifestyle coach.
For the full show notes and to learn more, head to www.livin.org
@livinorg @actionalexa #itaintweaktospeak.
Join us on our Facebook Group www.facebook.com/groups/itaintweaktospeak/to share your story, breakthroughs, challenges, and to connect with other people to learn more about positive mental health.
---
Download Episode