Intermountain PI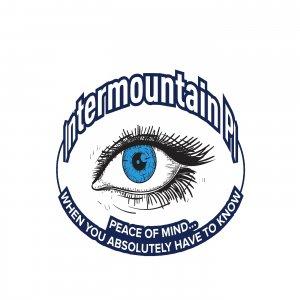 Investigator Tips for Following a Subject into a Gym
November 12, 2019
Intermountain PI Podcast | Utah Private Investigator Scott Fulmer | Ep. 23 | November 12, 2019 | Investigator Tips for Following a Subject into a Gym

The guy was a gym rat.  Of course, he was off of work on a workers comp claim. However, that didn't stop him from going to the gym every morning.  Other than his daily trips to the gym he wasn't very active.  He probably didn't think anything of it when I stepped onto the treadmill next to him that morning at his gym in Denver.  I was just another overweight middle-aged man trying to better my health.  Likewise, he didn't seem to notice or care that I carefully held my keys in my left hand as I clutched the foam hand grip of the treadmill.  In fact, I recorded him alternately walking and running on the treadmill for almost an hour with my covert keychain FOB video camera. So much for the subject's alleged inability to stand or walk for long periods of time.

The Intermountain PI Podcast is sponsored by Trackops, a powerful investigation management platform used by companies of all sizes and in countries all around the world. With features designed for managing every aspect of a PI agency, Trackops has the tools to streamline your operation from intake to invoice.  And speaking of invoices, if you use Quickbooks for your accounting you're in luck.  Trackops integrates seamlessly with Quickbooks so that all expenses and invoices are handled properly. As a matter of fact I use Trackops myself and I love it.   And check this out, you can try Trackops free, right now, for 15 days by signing up at Trackops.com. That's two weeks of Trackops for free when you mention that you heard about it on the Intermountain PI Podcast. Plus, Trackops will also give you 10% off of your base subscription price. Trackops. Case management made easy! 
As it turns out, the claims adjuster was absolutely blown away by my video.  She couldn't believe how close I got to the subject.  Certainly, it was the covert video camera that made it possible.  But several other factors led to my success that day. Let's talk about investigator tips for following a subject into a gym.
TIP #1. GYM BAG 
First, make sure you carry a small gym bag in your surveillance vehicle. Include your workout clothes, tennis shoes, weight lifting gloves and an empty water bottle that can be filled at the gym.  You may want to bring a combination lock in the event that you need to use a locker.
TIP #2. COVERT KEYCHAIN FOB VIDEO CAMERA  
Furthermore, you'll need a way to obtain video of the subject exercising.  I recommend a covert keychain video camera.  Especially for their versatility and reliability.  I think the days of carrying a bulky video camera in a gym bag with a hole cut in it are over. Of course, you can carry a pen video camera.  But when's the last time someone asked to borrow a pen at the gym?  Keep your keychain video camera fully charged. In addition, make sure you've used it before.  In other words, you'll need to understand and gauge the optimal distance between you and your subject for the best video results.
TIP #3. GETTING INTO THE GYM  
Obviously, following your subject into the gym is the real trick.  Other than a fitness center at a hotel or the subject's place of employment, there are basically two kinds of gyms.  First, large gym or fitness center chains, like Gold's Gym.  Second, local mom and pop gyms that typically have only one location.
With this in mind, it's cost-prohibitive to have a membership at every gym in your state. Accordingly, when it comes to investigator tips for following a subject into a gym, here are a few ways to get in.
---
Download Episode