Intermountain PI Podcast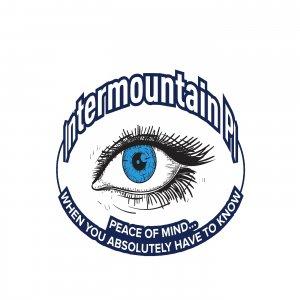 Private Investigator Andy Kay and Construction Fraud
October 01, 2019
Intermountain PI Podcast | Ep. 17 | October 1, 2019 | Private Investigator Andy Kay and Construction Fraud

It was a family business.  As a young man Andy started out doing the scut work most laborers do in construction.  From there, he worked his way up learning every facet of the construction business. Eventually, he became licensed in general engineering and as a general building contractor.  Later on, he began working as a private investigator for a retired FBI Special Agent while he was in college.  Up to the present time, Andy has remained in the construction and private investigation industries.  So, why should you care?  Because when it comes to private investigator Andy Kay and construction fraud…there's no better expert.  
Private investigator Andy Kay has a background in construction fraud and investigations.  For example, his construction fraud investigations have involved insurance claims and project mismanagement.  Not to mention equipment theft and even employee misconduct.  In fact, what makes Andy successful is his keen understanding of both industries.  He says, "Every case is absolutely different, so there is no standard approach. That's part of what I love so much about my work; the diversity of the challenges."

JOIN THE INTERMOUNTAIN PI NATION.  SUBSCRIBE TO THE PODCAST TODAY!

In other words, it's Andy's expansive knowledge and construction experience that makes him successful. First, he's worked with numerous state and federal agencies, including governments from South and Central America to Europe and the Middle Easy.  Finally, he's worked in the private sector, conducting investigations for small businesses, foreign corporations and Fortune 500 companies.  
You can call Andy at (424) 284-8262 or check out his website at www.KayandAssociates.com.  Andy Kay is a top specialist in construction law and investigations.  It's my pleasure to welcome him to the podcast.

Until next time, this is Utah Private Investigator Scott Fulmer reminding you the game…is afoot!

UTAH PRIVATE INVESTIGATOR SCOTT FULMER HOSTS THE INTERMOUNTAIN PI PODCAST.  HE IS THE PRINCIPAL AT INTERMOUNTAIN PI, A UTAH PRIVATE INVESTIGATION FIRM. SCOTT HAS WORKED FOR STATE AND FEDERAL GOVERNMENT AND THE PRIVATE SECTOR.  HE SERVED IN THE U.S. ARMY WITH THE 101ST AIRBORNE AND 2ND ARMORED DIVISIONS.   HE IS A DECORATED COMBAT VETERAN OF THE 1990-91 GULF WAR.  LATER, HE EARNED A DEGREE IN CRIMINAL JUSTICE FROM THE UNIVERSITY OF TEXAS AT SAN ANTONIO.

THE REAL-LIFE EXPLOITS, INVESTIGATIVE TIPS AND INSIGHTFUL ADVICE OF 30-YEAR VETERAN UTAH PRIVATE INVESTIGATOR SCOTT FULMER

SCOTT SHARES REAL-LIFE EXPLOITS, INVESTIGATIVE TIPS AND INSIGHTFUL ADVICE FROM 30 YEARS AS A PRIVATE INVESTIGATOR.  SUBSCRIBE ON APPLE, GOOGLE, SPOTIFY OR WHEREVER YOU GET...