Intermountain PI Podcast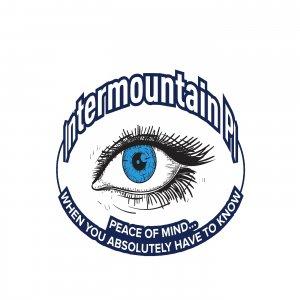 Review of Jay J Armes Investigator by Jay J Armes
September 24, 2019
Intermountain PI Podcast | Ep. 16 | September 24, 2019 | Review of Jay J Armes Investigator by Jay J Armes

In the late 1970's, my uncle George Cain was a private investigator in San Antonio.  At the time I was 16-years-old and often tagged along with him on surveillance.  During one such surveillance my uncle handed me a worn paperback book.  "I got this for you" he said.  "I thought you might like it."  As it turned out, it was a dusty 1977 Avon paperback book.  It was entitled, Jay J Armes Investigator: The Astonishing True Story of the World's #1 Private Eye and Real-Life Six-Million Dollar Man.  I had never heard of Jay J. Armes.  But I started reading the book and I was hooked.  You will be too.
To begin with, Jay J. Armes is an internationally famous El Paso, Texas private investigator.  For one thing, he's generally regarded as one of the world's most successful private investigators.  In fact, he's a legend in the private investigator community.  Speaking of hooks, Armes had both hands blown off during an accident when he was a child.  For this reason, he wears two prosthetic hooks.  However, he's in his sixth decade as a private investigator.  Nothing seems to slow him down. 

JOIN THE INTERMOUNTAIN PI NATION.  SUPPORT THE PODCAST ON PATREON

You can find Jay J Armes Investigator on Amazon in both hardback and paperback.  In the first place, Armes' book describes his investigations and well-known cases.  For example, he's conducted investigations for clients like Howard Hughes, John Lennon and Elizabeth Taylor.  However, his most famous case involved the abduction of Marlon Brando's son, Christian.  Armes was able to successfully recover the boy.  
The book is well-written and full of Armes' exciting cases from cover to cover.  You might even learn a thing or two.  In either case, I actually met Jay J Armes several years ago.  He signed my book and was very gracious.  And yes, I even shook his hook.

If you support the podcast on PATREON you can get cool swag.  Plus, early access to the podcast.  Simply go to Patreon.com/intermountainpi 

Until next time, this is Utah Private Investigator Scott Fulmer reminding you the game…is afoot!

UTAH PRIVATE INVESTIGATOR SCOTT FULMER HOSTS THE INTERMOUNTAIN PI PODCAST.  HE IS THE PRINCIPAL AT INTERMOUNTAIN PI, A UTAH PRIVATE INVESTIGATION FIRM. SCOTT HAS WORKED FOR STATE AND FEDERAL GOVERNMENT AND THE PRIVATE SECTOR.  HE SERVED IN THE U.S. ARMY WITH THE 101ST AIRBORNE AND 2ND ARMORED DIV...