Intermountain PI Podcast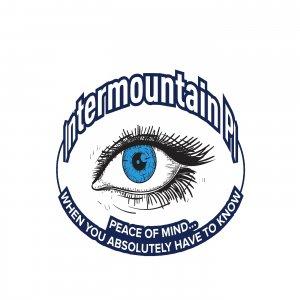 Private Investigator Christina Fiscella on Gray Collar Crime
September 17, 2019
Intermountain PI Podcast | Ep. 15 | September 17, 2019 | Private Investigator Christina Fiscella on Gray Collar Crime

Christina Fiscella has turned her attention to gray collar crime. In fact, she's spent 25 years of her life investigating insurance fraud.  Above all, Christina is a New Jersey Private Investigator.  But that's only half her story. 
Initially, she was a criminal detective with the New Jersey Attorney General. Accordingly, she prosecuted insurance fraud.  Christina doesn't mess around.  

Eventually she became a special investigator for several large property and casualty insurance carriers. As a result, she investigated complex claims involving arson and theft.
At the present time, she provides fraud training nationally and internationally.  For example, her clients include law enforcement and fraud professionals.   

JOIN THE INTERMOUNTAIN PI NATION AND SUBSCRIBE TODAY!

To demonstrate, she has presented to the International Association of Special Investigators and the CPCU Society.  Not to mention the New Jersey Special Investigators Association and the New Jersey Police Training Commission.
In conclusion, Christina Fiscella knows insurance fraud.  Notably, gray collar crime. With this in mind, I'm honored to have her on the podcast.

Until next time, this is Utah Private Investigator Scott Fulmer reminding you the game…is afoot!

UTAH PRIVATE INVESTIGATOR SCOTT FULMER HOSTS THE INTERMOUNTAIN PI PODCAST.  HE IS THE PRINCIPAL AT INTERMOUNTAIN PI, A UTAH PRIVATE INVESTIGATION FIRM. SCOTT HAS WORKED FOR STATE AND FEDERAL GOVERNMENT AND THE PRIVATE SECTOR.  HE SERVED IN THE U.S. ARMY WITH THE 101ST AIRBORNE AND 2ND ARMORED DIVISIONS.   HE IS A DECORATED COMBAT VETERAN OF THE 1990-91 GULF WAR.  LATER, HE EARNED A DEGREE IN CRIMINAL JUSTICE FROM THE UNIVERSITY OF TEXAS AT SAN ANTONIO.

THE REAL-LIFE EXPLOITS, INVESTIGATIVE TIPS AND INSIGHTFUL ADVICE OF 30-YEAR VETERAN UTAH PRIVATE INVESTIGATOR SCOTT FULMER

SCOTT SHARES REAL-LIFE EXPLOITS, INVESTIGATIVE TIPS AND INSIGHTFUL ADVICE FROM 30 YEARS AS A PRIVATE INVESTIGATOR.  SUBSCRIBE ON APPLE, GOOGLE, SPOTIFY OR WHEREVER YOU GET YOUR PODCASTS. PLEASE GIVE US A 5-STAR REVIEW. TO BE A GUEST OR SUGGEST A TOPIC, SEND AN EMAIL TO PODCAST@INTERMOUNTAINPI.COM. 
FINALLY, SCOTT WROTE THE TRUE CRIME MEMOIR, CONFESSIONS OF A PRIVATE EYE. IT'S AVAILABLE ON AMAZON AND BARNES AND NOBLE.