Intermountain PI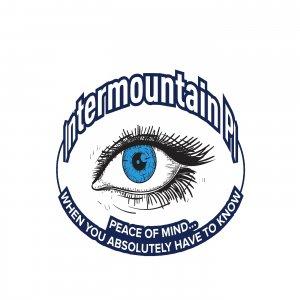 8 Ways Private Investigators Help Legal Professionals
September 03, 2019
Intermountain PI Podcast | Ep. 13 | September 3, 2019 | 8 Ways Private Investigators Help Legal Professionals

When it comes to 8 ways private investigators help legal professionals, these tips are a good start.  Of course, there are hundreds of tips and methods.  However, these 8 tips will help you work effectively. Especially with law firms, paralegals and other legal professionals.  All things considered, legal professionals are the backbone of every law practice.   
To clarify, in law firms, it is legal professionals that do the scut work.  In other words, they do the daily tedious research. Additionally, they draft legal documents.  Simply put, they do the work necessary to keep the law practice moving forward. Therefore, they often need a reliable private investigator.  With this in mind, if you want to work for law firms, these 8 tips will give you a head start.  By the way, this is an encore presentation of the Intermountain PI Podcast from 2018.

JOIN THE INTERMOUNTAIN PI NATION AND SUBSCRIBE TODAY!

Finally, as private investigators we have to educate our clients.  Legal professionals and law firms are no different.  Although they know the law, we must occasionally advise them about what we can and can't do.  In conclusion, these 8 ways private investigators help legal professionals will help.

Until next time, this is Utah Private Investigator Scott Fulmer reminding you the game…is afoot!

UTAH PRIVATE INVESTIGATOR SCOTT FULMER HOSTS THE INTERMOUNTAIN PI PODCAST AND IS PRINCIPAL AT INTERMOUNTAIN PI, A UTAH PRIVATE INVESTIGATION FIRM.  FOR 30 YEARS, SCOTT HAS WORKED FOR BOTH, STATE AND FEDERAL GOVERNMENT AND THE PRIVATE SECTOR.  HIS LOVE OF MYSTERIES BEGAN IN ELEMENTARY SCHOOL WITH THE STORIES OF SHERLOCK HOLMES.  SCOTT SERVED IN THE U.S. ARMY WITH THE 101ST AIRBORNE AND 2ND ARMORED DIVISIONS.   HE IS A DECORATED COMBAT VETERAN OF THE 1990-91 GULF WAR.  AFTER THE SERVICE, HE EARNED A DEGREE IN CRIMINAL JUSTICE FROM THE UNIVERSITY OF TEXAS AT SAN ANTONIO.

THE INTERMOUNTAIN PI PODCAST FOLLOWS THE REAL-LIFE EXPLOITS, INVESTIGATIVE TIPS AND INSIGHTFUL ADVICE OF 30-YEAR VETERAN UTAH PRIVATE INVESTIGATOR SCOTT FULMER

SCOTT SHARES REAL-LIFE EXPLOITS, INVESTIGATIVE TIPS AND INSIGHTFUL ADVICE FROM HIS 30 YEARS IN THE PRIVATE INVESTIGATION BUSINESS.  SUBSCRIBE ON APPLE, GOOGLE, SPOTIFY OR WHEREVER YOU GET YOUR PODCASTS AND GIVE US A 5-STAR REVIEW.  TO BE A GUEST OR SUGGEST A TOPIC SEND AN EMAIL TO PODCAST@INTERMOUNTAINPI.COM. 
SCOTT IS AUTHOR OF THE CRITICALLY ACCLAIMED TRUE CRIME MEMOIR, CONFESSIONS OF A PRIVATE EYE., AVAILABLE ON AMAZON ...
---
Download Episode