Intermountain PI Podcast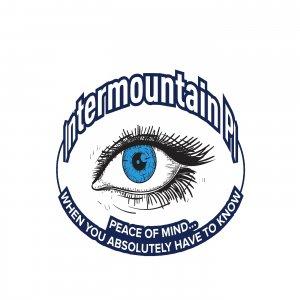 New York Private Investigator Eddie Cruz on Surveillance
August 27, 2019
Intermountain PI Podcast | Ep. 12 | August 27, 2019 | New York Private Investigator Eddie Cruz on Surveillance

Eddie grew up in a tough, crime-ridden neighborhood.  He was raised in Brooklyn, just east of New York City.  As a matter of fact, the neighborhood was rife with drugs and gangs.  But Eddie had a good father. A father, as it turns out, he didn't want to disappoint.  Plus, he was afraid of going to jail.  So Eddie stayed on the up and up, eventually, joining the New York City Police Department.  In due time he became an undercover detective and began working narcotics.   He made undercover drug buys and busted drug dealers.  Eddie found out he had a knack for surveillance and for blending in to his environment.  
Upon his retirement from the NYPD, Eddie took the New York private investigator exam.  Thereupon, he then began a second career as a licensed New York private investigator specializing in surveillance. 
Everything Eddie learned on the streets of New York City as an undercover narcotics detective helped prepare him for his second career as a private investigator. 

JOIN THE INTERMOUNTAIN PI NATION TODAY!  SUPPORT THE PODCAST ON PATREON.

So, when it comes to New York Private Investigator Eddie Cruz on surveillance, first check out this podcast.  He offers some interesting tips, particularly for urban surveillance.  Second, buy Eddie's book, Surveillance: A Concept of the Art, on Amazon. You can find it in paperback or ebook for the Kindle.  By the way, I'd also recommend following Eddie on Twitter.  He has some keen insights.  You can find him at: @ECruz_Author.  
Finally, the Intermountain PI Podcast is a labor of love.  It's FREE, as well as FREE of advertising.  However, each episode can take hours to prepare.  Therefore, if you like what you hear please consider joining the Intermountain PI Nation and supporting the podcast on PATREON.  Your support makes it possible for me to provide quality content.
Until next time, this is Utah Private Investigator Scott Fulmer reminding you the game…is afoot!

UTAH PRIVATE INVESTIGATOR SCOTT FULMER HOSTS THE INTERMOUNTAIN PI PODCAST AND IS PRINCIPAL AT INTERMOUNTAIN PI, A PRIVATE INVESTIGATION FIRM IN SALT LAKE CITY.  FOR 30 YEARS, SCOTT HAS WORKED AS AN INVESTIGATOR IN BOTH, STATE AND FEDERAL GOVERNMENT AND THE PRIVATE SECTOR.  HIS LOVE OF MYSTERIES BEGAN IN ELEMENTARY SCHOOL WHEN HE DISCOVERED THE STORIES OF SHERLOCK HOLMES.  SCOTT SERVED IN THE U.S. ARMY WITH THE 101ST AIRBORNE AND 2ND ARMORED DIVISIONS (HELL ON WHEELS).   HE IS A DECORATED COMBAT VETERAN OF THE 1990-91 GULF WAR.  AFTER THE SERVICE, HE EARNED A DEGREE IN CRIMINAL JUSTICE FROM THE UNIVERSITY OF TEXAS AT SAN ANTONIO.

THE INTERMOUNTAIN PI PODCAST FOLLOWS THE REAL-LIFE E...