Intermountain PI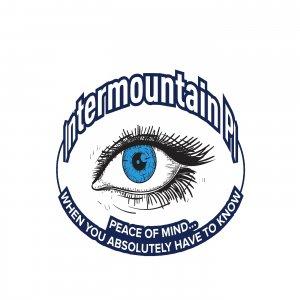 Top 75 Signs of a Cheater
August 13, 2019
Intermountain PI Podcast | Ep. 10 | August 13, 2019 | Top 75 Signs of a Cheater

I've spent almost 30 years conducting a variety of investigations.  About a third of what I do involves some form of domestic investigation.  For example, child custody, divorce, etc.  However, infidelity investigations tend to take up a lot of my time.  Therefore, I've compiled a list of the Top 75 Signs of a Cheater.  
First, a word of caution.  Just because your partner is exhibiting three or four of these signs, it doesn't necessarily mean they are cheating.  In fact, all relationships will have some of these signs.  Finally, this podcast was actually recorded in early 2018.  Due to some hosting issues it was no longer available on my website, until now.  Enjoy.  
Until next time, this is Utah Private Investigator Scott Fulmer reminding you the game…is afoot!

PRIVATE INVESTIGATOR SCOTT FULMER HOSTS THE INTERMOUNTAIN PI PODCAST AND IS PRINCIPAL AT INTERMOUNTAIN PI, A PRIVATE INVESTIGATION FIRM IN SALT LAKE CITY.  HE HAS WORKED AS AN INVESTIGATOR FOR STATE AND FEDERAL GOVERNMENT, AS WELL AS THE PRIVATE SECTOR FOR ALMOST 30 YEARS.  SCOTT SERVED IN THE U.S. ARMY AND IS A DECORATED COMBAT VETERAN OF THE GULF WAR.  AFTERWARDS, HE EARNED A DEGREE IN CRIMINAL JUSTICE FROM THE UNIVERSITY OF TEXAS AT SAN ANTONIO.

THE INTERMOUNTAIN PI PODCAST FOLLOWS THE REAL-LIFE EXPLOITS, INVESTIGATIVE TIPS AND INSIGHTFUL ADVICE OF UTAH PRIVATE INVESTIGATOR SCOTT FULMER

EVERY TUESDAY SCOTT SHARES HIS EXPERIENCES IN THE PRIVATE INVESTIGATION BUSINESS.  SUBSCRIBE ON APPLE, GOOGLE, SPOTIFY OR WHEREVER YOU GET YOUR PODCASTS.  SUBSCRIBE AND GIVE US A 5-STAR REVIEW.  TO SUGGEST A TOPIC OR BE A GUEST ON THE PODCAST SEND YOUR EMAIL TO PODCAST@INTERMOUNTAINPI.COM. 
SCOTT IS AUTHOR OF THE CRITICALLY ACCLAIMED TRUE CRIME MEMOIR, CONFESSIONS OF A PRIVATE EYE.  GET YOUR COPY ON AMAZON OR BARNES AND NOBLE.
HE RESIDES IN THE ROCKY MOUNTAINS, SOMEWHERE ALONG THE WASATCH FRONT NEAR HISTORIC SALT LAKE CITY.  SCOTT IS AVAILABLE FOR MEDIA APPEARANCES,  BOOK READINGS, BOOK SIGNINGS, AND SPEAKING ENGAGEMENTS.  SEND YOUR REQUEST TO MEDIA@INTERMOUNTAINPI.COM.  WHEN YOU NEED A PRIVATE INVESTIGATOR CALL SCOTT AT 801.830.1474. CONSULTATIONS ARE FREE AND CONFIDENTIAL.

COPYRIGHT © 2019 INTERMOUNTAIN PI.  ALL RIGHTS RESERVED.  VIEWS AND OPINIONS EXPRESSED BY THE HOST AND GUESTS OF THE PODCAST DO NOT NECESSAR...
---
Download Episode