Intermountain PI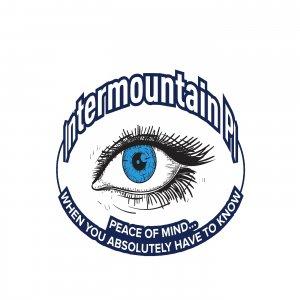 Private Investigator Review of the Keychain Spy Camera
August 06, 2019
Intermountain PI Podcast | Ep. 9 | August 6, 2019 | Private Investigator Review of the Keychain Spy Camera
This is an independent private investigator review of the Keychain Spy Camera.  To begin with, there are several versions of this particular Keychain Spy Camera.  However, the device I'm reviewing is also called the Car Key Video Recorder or the KeyChain Hidden Cam.  That's probably clear as mud.  

By the way, a quick disclaimer about this and all private investigator equipment and services I'll be reviewing in the future:
DISCLAIMER

REVIEWS ARE INDEPENDENT AND BASED SOLELY ON MY OWN EXPERIENCE AND OPINION
I NEVER REVIEW ANY EQUIPMENT OR SERVICE UNLESS I HAVE USED IT FIRST
I AM NOT AFFILIATED WITH ANY OF THE VENDORS WHOSE PRODUCTS OR SERVICES I REVIEW
FINALLY, I DON'T RECEIVE COMPENSATION FOR ANY OF MY REVIEWS

Going forward, all of my private investigator reviews will proceed as follows.  First, I'm going to give you The Rundown.  This week's rundown is on the Keychain Spy Camera.  In other words, I'm going to tell you everything you need to know about it.  Second, I'll give you The Specs.  Everything a private investigator needs to know about the product.  Including information about the battery life, storage capacity, operating temperatures, etc.  Third, I'll give you The Score.  This is my score of the product or service.  I'll write a short review and then rate the product or service giving it a score from one to five Sherlocks. With one Sherlock being the worst and five Sherlocks being the best.
Let's begin this week with a private investigator review of the Keychain Spy Camera.
THE RUNDOWN
The Keychain Spy Camera is a covert video camera that looks exactly like a car alarm remote.  In other words, it's small enough to fit in the palm of your hand and it's extremely versatile.  For example, it can be used to covertly obtain video of your subject inside most businesses.  You can just follow your subject around and gather video.  The Keychain Spy Camera makes it easy to stand next to your subject in Walmart or follow them at outdoor events.       

JOIN THE INTERMOUNTAIN PI NATION AND SUBSCRIBE TODAY!

To say nothing of putting the device on a bar or on a table at a restaurant.  In fact, I've used it in all these different ways.  To clarify, it's suitable for just about any occasion.  With this in mind let's look at the product specifications.
THE SPECS
The Keychain Spy Camera records audio, video and takes photographs.  It comes with the actual Keychain Spy Camera, a USB cable and a short manual.  It does not come with a power plug.  You'll have to buy one separately or just charge it with your computer.  The device has the following specifications:

Color  Black with silver keychain.
Dimensions  2.05″ by 1.3″ by 0.39″ 
Battery Power  1.5 hours
Storage  The device has no internal memory.  But you can record up to 16 hours of video on a Micro SD Card (up to 32GB of memory) 
Video Format  AVI
Video Resolution  720 x 480 at 30fps
Audio Format  WAV
Image Resolution  1280 x 960, JPEG 1,300,000 pixels
PC Interface  Mini USB 2.0
Time and Date Stamp set by means of a .txt file
Time and Date Stamp Format  yyyy-mm-dd hh:mm:ss
Battery Charge Time  3 to 4 hours.  You can charge it on your computer in a USB port or buy a power plug and plug it into an electrical outlet.
Battery Type  DC 5V/180 mA Lithium Battery
Compatibility  Windows ME/2000/XP/2003/Vista/7/8/10 and Mac 10.4

Finally, let's look at the the score.
THE SCORE


2 SHERLOCKS

The score reflects my experience with the Keychain Spy Camera.
---
Download Episode