Intermountain PI Podcast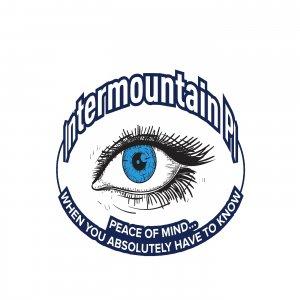 Private Investigator Steven Rambam Missing Persons Expert
July 30, 2019
Intermountain PI Podcast | Ep. 8 | July 30, 2019 | Private Investigator Steven Rambam Missing Persons Expert
Steven Rambam is a private investigator.  He's the founder and CEO of Pallorium, a licensed private investigation firm in New York City.  Founded in 1981, his company has closed more than 10,000 cases all across the fruited plain, as well as internationally.   His cases have ranged from homicide to complex insurance and financial fraud.  But where Steven Rambam really excels, is in death claim investigations and missing person cases.  Why?  Because he has this innate ability to find people that don't want to be found.  In fact, if Rambam can't find you…you probably don't exist.

PRIVATE INVESTIGATOR
Private Investigator Steven Rambam Missing Persons Expert, is also host of a new reality television show. The show will be based in New York and Texas.  Plus, Rambam was previously the host of Investigation Discovery Channel's Nowhere To Hide. If you're reading this post, please listen to the podcast to hear my complete interview with Steven Rambam.
LECTURER AND KEYNOTE SPEAKER
He has spoken on many topics including, The Location of Missing Persons, The Criminal use of False Identification and Foreign Investigations.  Not to mention War Crimes and the Pursuit of War Criminals.  Moreover, his lectures have included Privacy Is Dead – Get Over It and International Investigations.  Rambam has been a licensed Investigator and Security services provider for more than 35 years.  He's worked in more than 60 countries. 

JOIN THE INTERMOUNTAIN PI NATION AND SUPPORT THE PODCAST ON PATREON

Additionally, Steven is an instructor, trainer and a recognized subject matter expert.  Especially on topics such as Computer-Aided Investigation and Open Source Intelligence.  Plus, International and Multi-Jurisdictional Investigations and Digital Officer Safety.  

And if that's not enough, Rambam holds the CFE board certification from the Association of Certified Fraud Examiner, the CPP, PSP and PCI board certifications from ASIS International and the CSAR certification from the International Association of Asset Recovery Specialists.
ASSOCIATION MEMBERSHIPS  
Furthermore, he's also a member of just about every important industry organization, including the Fraternal Order of Investigators, World Association of Detectives, National Association of Investigative Specialists, National Council of Investigation and Security Services, Texas Association of Licensed Investigators, Florida Association of Licensed Investigators, California Association of Licensed Investigatorsand the Association of Certified Fraud Examiners just to name a few.