Intermountain PI Podcast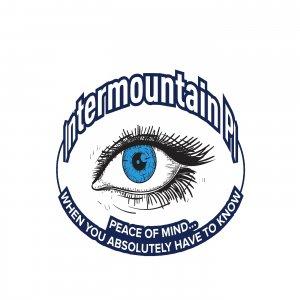 Confessions of a Private Eye by Scott Fulmer
July 23, 2019
THE INTERMOUNTAIN PI PODCAST | EP. 7 | JULY 23, 2019 | CONFESSIONS OF A PRIVATE EYE BY SCOTT FULMER
Have you ever wondered what it's like to be a real private investigator?  I'm not talking about television private eyes like The Rockford Files or Magnum, P.I.  No, I'm talking about what it's really like to be a private investigator.  
Today's podcast will be a short book review of Confessions of a Private Eye by Scott Fulmer.  That's me.  And this is my book.  To explain, it's a true crime memoir about my thirty years as a real private investigator.  Throughout its 248 pages I offer an accurate behind-the-scenes look at some of my
real-life cases. For starters, it was published in February 2018 and has received some great reviews.  So, why a book? And why my book?  As a matter of fact, I am devoting one podcast episode a month to reviewing true-crime and private investigator-related books.  Furthermore, I think you'll enjoy it.
CONFESSIONS OF A PRIVATE EYE    
To begin with, Confessions of a Private Eye by Scott Fulmer is about my thrilling private eye career spanning some three decades.  I've seen it all.  At least I think I have.  To begin with, I  describe in breathtaking detail my investigations and daring challenges involving kidnapped children, complex insurance scams, and even a missing 3 karat diamond ring.  In addition I talk about the time I busted a fake chiropractic clinic or recovered thousands of dollars of purloined tortillas.  Yes, I said tortillas.  True story. Additionally, there was the time I proved an injured stripper wasn't so injured after all.  In the shadowy world of the private eye, truth really is stranger than fiction.  First, let's look at some reviews.  I begin with Deseret News.
DESERET NEWS BOOK REVIEW
Reporter Amanda Olson of the Deseret News reviewed Confessions of a Private Eye by Scott Fulmer, in April of 2018.  Olson writes:

Fulmer's modesty is part of what makes this book worth reading. He's just as hardworking as we are, he gets nervous like we do and he asks the same kinds of fine-lined questions — what's illegal and what's unethical — at his job as we do at ours. Only Fulmer isn't drinking his Dr. Pepper at a desk like the rest of us, and the variation of his day-to-day is another part of what makes his stories so fun."
"Fulmer is sorting through trash one moment and getting accosted by a subject the next. He's working for an angry ex-husband one week, and then he's off on a case for the federal government. But Fulmer doesn't glamourize this; he gets tired and his days can be lonely, especially as he often has to leave his family for long stretches of time. Because Fulmer isn't romanticizing his experiences, it's easy to like them — and him—all the more.  

Wow.  That sounds exciting.  Although it's Diet Dr. Pepper these days.  By the way, you can read the full review of my book by the Deseret News here.  
At the age of eight, I discovered the mysteries of Sherlock Holmes, Encyclopedia Brown, The Three Investigators and the Hardy Boys in the library at Huppertz Elementary School.