Intermountain PI Podcast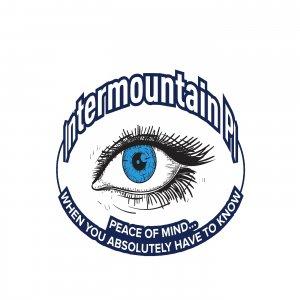 5 Unusual Items Private Investigators Need in their Vehicles
July 02, 2019
THE INTERMOUNTAIN PI | EP. 4 | JULY 2, 2019 | 5 UNUSUAL ITEMS PRIVATE INVESTIGATORS NEED IN THEIR VEHICLES
When I think about Boise, Idaho, I always remember that song by  Lynyrd Skynyrd, you know the one, "Its 8 o'clock in Boise, Idaho."  Anyway, I was there last summer.  Actually, I think it was
outside of Boise. I had this accident investigation out on a rural highway.  And it wasn't your typical accident.  Apparently, a savvy bovine was able to pick the lock on his enclosure.  And so this cow gets loose and he saunters over to the nearby road.  You can probably guess what happened after that.  Unfortunately, it involved a car.  Anyway, the insurance adjuster asks me to go out and take photographs of the cow's enclosure and the gate latch.  Let me ask you this, have you ever walked in a cow pasture?  I wouldn't recommend it.  Where does a cow relieve himself?  Anywhere he wants.  
At the time I didn't have  1. RUBBER FARM BOOTS. But I pretty much learned my lesson that day.  In fact, the shoes I did wear went straight into the trash after my little cow pasture photo session.  Since that time I've always carried a pair of rubber farm boots in my vehicle.  It's a really good idea, especially if you work in rural areas like I do.  
I'm Utah private investigator Scott Fulmer.  This week I'm talking about 5 unusual items private investigators need in their vehicles.
So what kind of items do you have in your surveillance vehicle right now?  Water?  A mobile phone charger?  Maybe a change of clothes?  I'm sure most of us carry many of the same things.  But after my cow pasture experience, it got me thinking.  What about those unusual items private investigators should have?  You already know a really good pair of rubber farm boots is one.  Let's look at 4 other unusual items. 
2. HANDHELD GPS
To begin with, make sure you carry a handheld GPS.  Perhaps you rely on navigation apps on your cell phone.  Under most conditions that would be sufficient.  However, I conduct surveillance in the rural areas of Utah, Colorado and Wyoming; places where there is often no cellular coverage.  Nevertheless, my handy Garmin GPS keeps me in business.  
As an illustration, I once followed a subject into the backcountry in Canyonlands National Park.  I don't know if you've been there. But it's big; about 350,000 acres.  It's referred to as Utah's version of the Grand Canyon.  The views are absolutely stunning.  On the negative side, there is no cell coverage in the western part of the park.  However, because my handheld GPS is connected to a satellite moving above me in geosynchronous orbit, so I don't worry whether I have cell coverage or not.  Moreover, if you work in rural areas, check out this article and SARTopo.
3.