Intermountain PI Podcast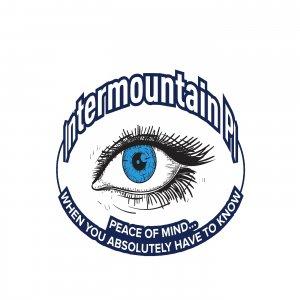 5 Methods Private Investigators use to Find Witnesses
June 19, 2019
THE INTERMOUNTAIN PI | EP. 3 | JUNE 18, 2019 | 5 METHODS PRIVATE INVESTIGATORS USE TO FIND WITNESSES
Welcome Intermountain PI Nation.  Let's talk today about 5 methods private investigators use to find witnesses and sources.  To be clear, I'm using the terms witness and source interchangeably.  For example, you may need to find a witness to a vehicle accident or a
workplace accident.  Perhaps you need witnesses for a criminal defense investigation.  Or, maybe you just need to interview sources for a background investigation.  Either way, here are 5 methods private investigators use to find witnesses and sources.    
1. ASK THE SUBJECT  
Far starters, the most simple method is to ask your subject for witnesses.  If she was involved in a workplace accident the witnesses will be co-workers.  If it was a vehicle accident they may include people who came to her aid.  In fact, first responders can be witnesses.  Either way, your subject should be able to provide witnesses.   
2.  DEVELOP YOUR OWN SOURCES  
It's a pretty much given that when it comes to background investigations, your subject will only provide witnesses favorable to him. In other words, pre-selected friends and co-workers that like the subject.  Unfortunately, they may be coached by the subject. This is especially the case if your witness statements sound rehearsed or eerily similar.  Therefore, you have to develop your own witnesses and sources to get an accurate picture of the subject.  You can do this by asking the witnesses for other witnesses or sources not listed or presently known.  Look for supervisors or co-workers your subject has failed to list.  He may have not listed them for a reason.
3. SECURITY CAMERAS 
Never underestimate the use of security cameras as witnesses.  Traffic cameras, ATM cameras, and security cameras from nearby businesses and homes can help during accident investigations.  I once conducted an accident investigation involving a vehicle and a bicyclist. I noticed a nearby hospital had a camera perfectly pointed toward the intersection where the accident occurred.  As a result, I was able to obtain clear video footage of the accident.  
4. SAME PLACE, SAME TIME, TOMORROW 
Here's a method that works well if you're looking for witnesses for vehicle accidents.  First, go out to the accident location the next day at about the same time the accident originally happened.  Make note of all the passing vehicles.  In other words, delivery trucks, work trucks, people going to or leaving local businesses in the area.  People are creatures of habit.  Write down the license plates and make an effort to contact these individuals.  They may have witnessed the accident.  And finally,       
5. BE RELENTLESS
Be relentless in your search for witnesses and sources.  Don't take no for an answer.  Of course, there are plenty of other methods.  But hopefully these 5 methods private investigators use to find witnesses will get you started in the right direction.         
Until next time, this is Utah Private Investigator Scott Fulmer reminding you the game…is afoot!

THE INTERMOUNTAIN PI PODCAST FOLLOWS THE REAL-LIFE EXPLOITS, INVESTIGATIVE TIPS AND INSIGHTFUL ADVICE OF 30-YEAR VETERAN UTAH PRIVATE INVESTIGATOR SCOTT FULMER.  
UTAH PRIVATE INVESTIGATOR SCOTT FULMER IS HOST OF THE INTERMOUNTAIN PI PODCAST, AND PRINCIPAL AT INTERMOUNTAIN PI, A REGIONAL PRIVATE INVESTIGATION FIRM BASED IN SALT LAKE CITY, UTAH.  INTERMOUNTAIN PI PROVIDES ACTIONABLE INTELLIGENCE TO PRIVATE INDIVIDUALS AND DECISION MAKERS THROUGH THE UTAH, COLORADO, IDAHO AND WYOMING.  
LISTEN EVERY TUESDAY AS SCOTT SHARES VALUABLE TIPS AND ADVICE FOR NOVICE AND EXPERIENCED PRIVATE INVESTIGATORS ALIKE.  YOU CAN FIND THE INTERMOUNTAIN PI PODCAST ON APPLE PODCASTS, THE GOOGLE STORE, SPOTIFY, OR WHEREVER YOU GET YOUR PODCASTS.