Intermountain PI Podcast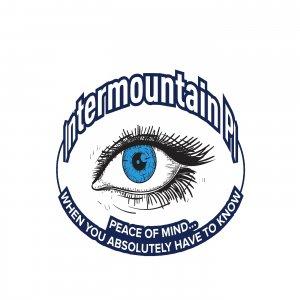 10 Things Every Rookie Private Investigator Should Know
June 12, 2019
THE INTERMOUNTAIN PI™ | EP. 2 | JUNE 11, 2019 | 10 THINGS EVERY ROOKIE PRIVATE INVESTIGATOR SHOULD KNOW
There are 10 things every rookie private investigator should know. Actually, there's a lot more than 10.  But these 10 are particuarly important.  I know Jim Rockford had his own set of lock picks.  He seemed to break and enter illegally in every episode.  
On Scandal, Huck has no problem hacking the White House, NSA or just about any other target. However, if you're looking to television or Hollywood for private investigator tips you may want to look elsewhere.  As I mentioned in my critically acclaimed true crime memoir, Confessions of a Private Eye: My Thirty Years Investigating Cheaters, Frauds, Missing Persons and Crooks, sometimes you have to learn lessons the hard way.  Making mistakes can lead to learning valuable lessons.  So, consider these 10 things every rookie private investigator should know.
TIP #1 – DOMESTIC CLIENTS SHOULD ALWAYS PAY UPFRONT  First money, then action.  Domestic clients desperately need resolution.  Whether it's divorce, child custody or infidelity, they are operating in a highly emotional state.  As private investigators we are problems solvers.  However, we are not always able to resolve our client's issues to their satisfaction.  When that happens, clients often fail to understand they are paying for our time, not for any perceived outcome.  In other words, if you didn't get paid up front, the likelihood of you being paid afterwards has diminished.    
TIP #2 – CONFIDENTIALITY MEANS JUST THAT  In other words, you don't go home and tell your girlfriend, husband or partner about your cases.  For example, it's one thing to say I worked a harassment investigation for a client who worked as an escort. Or, I conducted a trademark infringement investigation for a large regional business.  It's quite another to mention names, addresses, locations and other details of the investigation.  Whether a client retains you or not, they expect complete confidentiality.   
TIP #3 – FOLLOW THAT CAR (YES, THAT ONE)  When it comes to moving surveillance, find something unique about your subject's vehicle before they leave.  It could be a bumper sticker, window sticker or a unique antenna.  Perhaps your subject's vehicle has body damage or a custom paint job.  Either way, once your subject departs it will be too late.  As soon as you begin following them in their white Ford F150 you will see nothing but white Ford F150's on the road.  Did they have a tool rack?  Was it missing a tailgate?  Did it have a CB antenna?  Are you even sure you're following the right F150?
TIP #4 – NEVER PASS UP A PUBLIC RESTROOM  I'm not suggesting you break surveillance to use the restroom.  But due to the capricious nature of our work, take advantage of every public restroom you can. There's nothing worse than  a full bladder and no restroom opportunity in sight.
TIP #5 – YOU'RE ONLY GETTING HALF OF THE TRUTH American writer Edgar Allen Poe wrote, "Believe half of what you see and nothing of what you hear."  Everyone lies.  Clients.  Witnesses.  Everyone.  We tell lies because we don't have the facts.  We tell lies because we don't want to hurt someone's feelings.  Therefore, when you deal with domestic clients assume you're only getting about half the story.  That way you won't be surprised later on when the bottom falls out.  By the way, did you know that Poe is credited with creating the genre we call detective fiction?

10 THINGS EVERY ROOKIE PRIVATE INVESTIGATOR SHOULD KNOW

TIP #6 – CLIENTS DON'T KNOW WHAT THEY WANT  They may t...