InsurTech Geek Podcast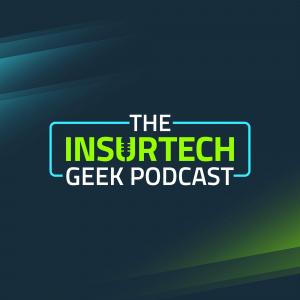 The InsureTech Geek Episode 36: Throwback Thursday! Featuring Rob Galbraith, the Most Interesting Man in Insurance!
October 15, 2020
It's Throwback Thursday here on ITG! Many of you may not know that before Rob Galbraith was an excellent co-host on the podcast, he was also a guest! Listen to the original interview from Episode 6 to learn more about Rob!
Host James Benham is joined by Rob Galbraith, Director of Innovation at AF Group, Keynote Speaker, & Author of the Book - The End Of Insurance As We Know It. This episode features an interesting and entertaining discussion about how Rob and his team approach innovation within the Insurance Industry & why he has the moniker - The Most Interesting Man In Insurance!
The InsureTech Geek Podcast is brought to you by JBKnowledge.
Find us on social media!
We're on Twitter, Facebook, Instagram, and LinkedIn, or follow James on Twitter!
Subscribe, rate, and comment.
As always -
Enjoy the Ride & Geek Out!
---
Download Episode