In the Weeds with Jimmy Young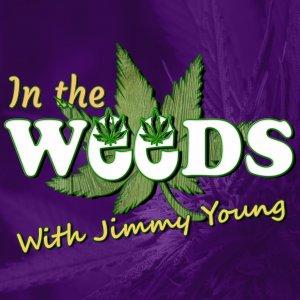 Episode 54: What's in your weed? Ask the Experts at MCR Labs! In The Weeds with Jimmy Young
June 29, 2020
The word is cannabidiol . You might recognize it as CBD. The second most "prevalent" chemical in the cannabis sativa plant. You go to the head of the science class is you know what this is "C21 H30 O2"? (hint: the answer is above!)
You are probably more familiar with the intoxicating chemical, THC. That chemical, Tetrahydrocannabinol, is the most dominant in the cannabis sativa plant. However these days, scientists, botanists, home growers can actually dictate the percentage of the presence of these chemicals in cannabis plants.
Either way, the discovery of the interaction between these two chemicals and its relationship to the endocannabinoid system that is in all mammals is the key behind the science and research that is driving the education in this industry.
Two guys who do know this, and could teach that science of cannabis class, are Scott Churchill and Dan Hughes from MCR Labs. They are part of the MCR lab that is the first certified testing lab in the state of Massachusetts. Both are guests on In The Weeds with Jimmy Young 6-29-20 edition.
---
Download Episode