Hour of the Wolf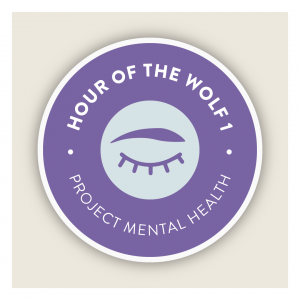 Latest Episodes

February 12, 2017
Temat är identitet, och som gäst är Flora Wiström på plats för att prata kring temat identitet. Har alla en identitet, eller ändrar vi identitet beroende på situation och person? Vad ÄR egentligen en identitet? Lyssna med i sista poddavsnittet av

February 05, 2017
Med Gabriella och Nadja gästar Sebastian Krantz, ledamot i RFSL ungdoms förbundsstyrelse. Sebastian delar med sig om sina upplevelser och lärdomar om hur det är att höra till LGBTQ+. Vem bestämmer ens könsidentitet, och är det annorlunda än ens k

January 29, 2017
I avsnitt fysisk vs psykisk ohälsa gästar Sofia Ståhl (PT-Fia), en hälsobloggare, personlig tränare, och författare och mycket mer vad gäller träning och hälsa. Nadja och Gabriella pratar med henne om hennes perspektiv om hur fysisk hälsa påve

January 22, 2017
Hour Of The Wolf är tillbaka, med Gabriella och Nadja bakom mikrofonerna! I avsnitt ett av den andra säsongen är temat prestationsångest. Varför känner vi det ofrånkomliga behovet av att prestera? Vad för påverkan kan det ha på oss i slutändan,

November 04, 2015
Vilka krav är det som ställs och hur undviker vi att våra ambitioner istället blir krav?

September 28, 2015
I första avsnittet av Hour of the Wolf introducerar Johan och Gabriella konceptet och diskuterar måendet av dagens ungdom samt hur det ses på samtidigt som de utlovar fler avsnitt inom genren psykisk hälsa.