Hospitality Digital Marketing Podcast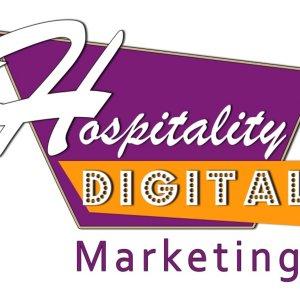 Show 140 of Tools, News, and Techniques in Digital Marketing for the week of January 27th 2017
February 03, 2017
"Adrian Awards, block & tackle strategies and 7 trends you need to know"
Hello everyone and welcome to Hospitality Digital Marketing the podcast, I am your host Loren gray and this is episode #140, we are airing Friday, January 27th, 2017 where every week we spend around 20 minutes sharing the most interesting tools, news, and techniques being used in digital marketing for the hospitality industry. We also do a quick recap of our weekly Live Video show â??This Week in Hospitality Digital Marketingâ?? which also airs every Friday at 10:30 am Central US Time. SO let's get started;
Co-Hosts
Edward StOnge
Robert Cole
Tim Peter
Holly Zoba
What is Bidroom
https://www.bidroom.com/hotel/add?lang=en
7 travel trends for 2017: data science, China, buses and more
http://ehotelier.com/insights/2017/01/26/7-travel-trends-2017-data-science-china-buses/
Google Hotel Search Results With Pricing Trends & Top Rated Data
https://www.seroundtable.com/google-hotel-pricing-trends-23294.html
Report: By end of 2017 there will be more than 30 million voice assistants in US homes
http://marketingland.com/voice-assistants-204313
Emotional Marketing Value Headline Analyzer
http://www.aminstitute.com/headline/index.htm
Amazon, Facebook, Google Could Replace Banks
https://www.l2inc.com/amazon-facebook-google-could-replace-banks/2017/blog
Shiji Announces the Acquisition of ReviewPro,the Leading Guest Intelligence Solutions Provider
http://www.shijigroup.com/en/news-center/2016/reviewpro.aspx/?utm_campaign=newsletter&utm_medium=email&utm_source=db
8 key reasons why it's important for hotels to drive more direct bookings.
Relationships
Ancillaries
Commissions
Channel risk
Active choice
Loyalty
â?? Anticipation
â?? Future Innovation
We would also like to remind everyone about our newest content piece called, "Monday's Marketing Minute". Inspired by all of the questions we get on this podcast and on the live show that we either cannot get to or are repeats of topics or inspired from our conversations. We have found that so many industry professionals like yourself have questions that from time to time they donâ??t either have the resources available to get an answer or donâ??t trust the source of the possible answer. Now my co-hosts and I as we answer these questions are not trying to dole out free consulting, sometimes for brevity the best we can offer is a direction or a suggested authoritative resource to continue to answer your question with. It's meant to be help and brief. So I hope you check out the first installment from this past Monday at www.hospitalitydigitalmarketing.com/minute or bit.ly/hdmminute
Remember  you can find us on Google play / apple iTunes / talkshoe / soundcloud / Stitcher no matter which one you may use, if you like the show please rate us and leave a comment. Also if this is your first time hearing us, you can subscribe to our show on any of those platforms as well. For an archive of all previous podcasts you can go to hospitalitydigitalmarketing.com/podcasts and donâ??t forget our live video talk show that you can join and participated in every Friday at 10:30 central US time, called "this week in hospitality digital marketing show". on huzza.io or simply go to http://www.hospitalitydigitalmarketing.com/live/
---
Download Episode