History of Southeast Asia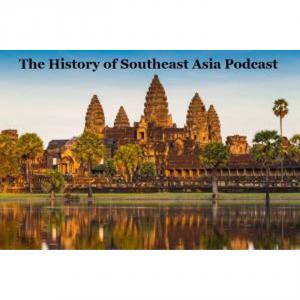 Episode 120: Question and Answer Session 4
April 06, 2022
Okay, I am back at last! The previous episode of the podcast completed our historical narrative of Southeast Asia. Now for today's episode, I will start answering the questions you have sent me over the past two months. In fact, you sent me so many questions that I will answer some of them in the next episode as well. But I don't mind; thank you for your enthusiastic response!
Oh, and one other thing. I got an email from one listener who said the volume on the podcast was too loud. I thought the sound was all right, because no one mentioned it in the past, and when I listen to my own recordings, I don't have to turn the volume almost all the way up, as is the case with some other podcasts. Therefore, with the software I use for the recording, I turned down the microphone volume, from 86 to 70 percent. Drop me a line if you feel strongly about the change, whether you like it or not. And like always, listen and enjoy! 
Do you think you would like to become a podcaster on Blubrry? Click here for the details on joining. Enter my promo code, HSEASIA, to let them know I sent you, and you will get the first month's hosting for free!
And here is the Podcast Hall of Fame page, to honor those who have donated already!
Visit the Patreon page to become a long-term supporter of the podcast!
---
Download Episode