Dr. Kondrot's Healing the Eye Podcast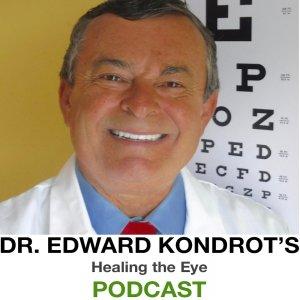 Kondrot Meeting April 2021- Improving oxygenation and an important herb for your eye!
April 08, 2021
Please join me for this meeting! Two items I want to discuss plus answer all of your questions.

1) The importance of increasing oxygenation. Help improve the regeneration and function of your eye.

2) An essential Herb! It is prevalent, that has been shown to protect the retina against oxidative stress significantly. I am now growing this herb and taking it every day!
Dr. K
As part of your participation in either the Kondrot Restore Vision Program or the Home Care Program, we offer a special telephone support call with Dr. Kondrot the first Wednesday of every month at 12:00 Noon EST.  This is a chance to ask Dr. Kondrot a question and each month there will be a featured topic. This month questions regarding  chelation therapy You can join the call either by phone or online.  Just go to this link
www.KondrotMeeting.com

or

Call +1-669-224-3412

Access Code 753-492-341

If you have a topic for Dr. Kondrot to discuss during this meeting please email your request to

info@HealingTheEye.com
New! All podcasts can be viewed at www.kondrotpodcast.com
---
Download Episode