Gridiron Heroics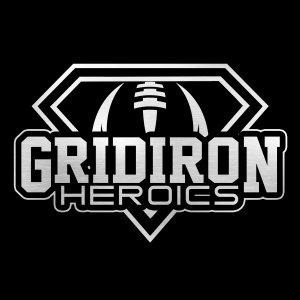 Week 7 Rookie Rundown + 2023 Prospects
October 21, 2022
Today on the Gridiron Heroics Football Show, Max Dean is joined by Nick Merriam and Owen McCullor for the Rookie Rundown and 2023 Prospects show. But first, Julius Luchs kicks off the show with another round of News Tidbits. You can also catch Max, Nick, and Owen's Draft Show LIVE every Thursday on YouTube at 12:45pm ET! See below for full episode details.
Big Thank You to our partners: PlayAction Pools, our favorite platform for Sports Pickems and Pools!
Enter the Gridiron Heroics Official Pick'Em Pool for free here: https://playaction.pub/heroics
To get 15% off starting your own Pick'Em, use Promo Code heroics
Special thanks to our producer Noah Ashley of Gridiron Heroics!
-News Tidbits w/ Julius Luchs of Gridiron Heroics
-Rookie Rundown w/ Nick Merriam of Gridiron Heroics and Sports Info Solutions
-2023 Prospects w/ Nick Merriam and Owen McCullor of Gridiron Heroics and The Weekly Huddle
Twitter:
-Gridiron Heroics: @GridironHeroics
-Max Dean: @TheMaxDean
-Julius Luchs: @gotjuice44
-Nick Merriam: @nickwithsports
-Owen McCullor: @WeeklyHuddle
-Noah Ashley: @Noashtraysports

Max will be back Friday LIVE at 9:30am ET with Kyle Nishida and Brison Owens for their Weekly NFL Picks Show!
---
Download Episode