Gridiron Heroics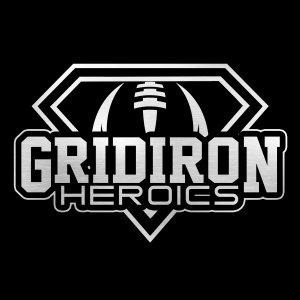 Broncos v Chargers Recap + Week 6 Top Performers
October 19, 2022
Today on the Gridiron Heroics Football Show, Max Dean is joined by Kyron Samuels for the Broncos v Chargers MNF Recap and Week 6 Top Performers! After covering Kyron's Offensive Line of the Week and Individual Performance of the Week, they close out by reflecting on Max's Official Power Rankings. You can also catch Max and Kyron's Top Performers LIVE every Tuesday on YouTube at 9:30am ET! See below for full episode details.
Big Thank You to our partners: PlayAction Pools, our favorite platform for Sports Pickems and Pools!
Enter the Gridiron Heroics Official Pick'Em Pool for free here: https://playaction.pub/heroics
To get 15% off starting your own Pick'Em, use Promo Code heroics
Special thanks to our producer Noah Ashley of Gridiron Heroics!
-Broncos v Chargers Recap w/ Kyron Samuels of Gridiron Heroics -Kyron's Offensive Line of the Week
-Kyron's Individual Performance of the Week -Max's Week 6 Power Rankings
Twitter:
-Gridiron Heroics: @GridironHeroics
-Max Dean: @TheMaxDean
-Kyron Samuels: @kyronsamuels
-Noah Ashley: @Noashtraysports

Max will be back Wednesday with a slew of guests for the Big Midweek Show!
---
Download Episode