Gridiron Heroics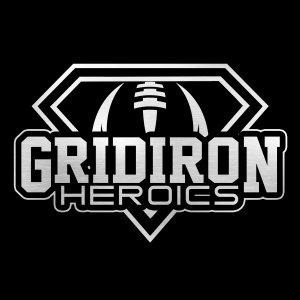 Week 6 Rookie Rundown + 2023 Prospects
October 14, 2022
In today's show, it's the Week 6 Rookie Rundown with Nick Merriam, and then Owen McCullor joins to talk about more 2023 prospects. To open the show, it's News Tidbits with Julius Luchs!
Big Thank You to our partners: PlayAction Pools, our favorite platform for Sports Pickems and Pools!
Enter the Gridiron Heroics Official Pick'Em Pool for free here: https://playaction.pub/heroics
To get 15% off starting your own Pick'Em, use Promo Code heroics
-News Tidbits w/ Julius Luchs (Davonte Adams Charged w/ Misdemeanor Assault, Aaron Rodgers Misses Practice Due to Thumb, David Ojabo and Tyus Bowser Return to Practice, Dak Prescott Not Expected to Start for SNF, Tua Tagovailoa Returns to Throwing, Players of the Week)
– Week 5 Rookie Rundown w/ Nick Merriam of Gridiron Heroics and Sports Info Solutions
-2023 NFL Draft Prospects w/ Nick Merriam and Owen McCullor of Gridiron Heroics and The Weekly Huddle
Twitter:
-Max Dean: @TheMaxDean
-Julius Luchs: @gotjuice44
-Nick Merriam: @nickwithsports
-Owen McCullor: @WeeklyHuddle
Our NFL Draft episodes will now come weekly, every single Thursday!
Music via:
-Johnny V
---
Download Episode