Gridiron Heroics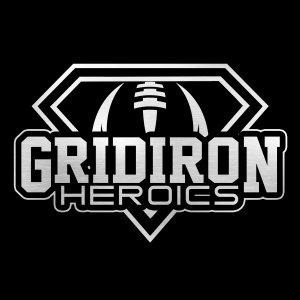 Wk 6 Midweek + Bears v Commanders Preview w/ Nick Merriam
October 13, 2022
Today Max Dean is joined by Kyle Trimble to talk about some injuries, Max Chadwick to talk CFB, and Nick Merriam to preview the TNF Bears v Commanders Matchup. The Big Midweek episode also features Julius Luchs to cover news and Matthew Brown for some fantasy advice! See below for the full show breakdown!
Big Thank You to our partners: PlayAction Pools, our favorite platform for Sports Pickems and Pools!
Enter the Gridiron Heroics Official Pick'Em Pool for free here: https://playaction.pub/heroics
To get 15% off starting your own Pick'Em, use Promo Code heroics
-News Tidbits w/ Julius Luchs (Russell Wilson is Confident in Injury Status, Randy Gregory Going to IR, Too Tagovailoa to Speak w/ NFLPA Representatives for Investigation, Kenny Pickett to Start, Cordarrelle Patterson Going to IR, Jerry Jones Says Dak Prescott Can't Grip a Football, Jimmy Smith Retires)
-Injury Rundown w/ Kyle Trimble of Banged Up Bills
-CFB Week 4 Recap w/ Max Chadwick of PFF
-Fantasy Preview w/ Matthew Brown of Gridiron Heroics
-Bears v Commanders Preview w/ Nick Merriam of  Gridiron Heroics
Twitter:
-Max Dean: @TheMaxDean
-Julius Luchs: @gotjuice44
-Kyle Trimble: @BangedUpBills
-Max Chadwick: @Chad_Maxwick
-Matthew Brown: @sorcerermatt
-Nick Merriam: @nickwithsports
The Wk 6 Big Midweek Episode is our show every Wednesday of our regular season schedule for 2022! We'll be back Thursday with our Rookies and Prospects Show!
Music via:
-Johnny V
---
Download Episode