GOOD GRACIOUS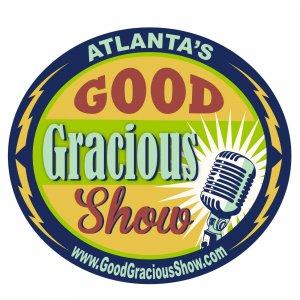 Latest Episodes

November 26, 2019
Kavi Vu talks about her creative works in poetry, videography, and trying to build civic engagement through Wake Up Atlanta!

October 31, 2019
Bee Nguyen talks about her immigrant path to Georgia's House of Representatives and the importance of the work Fair Fight is doing to give everyone access to voting.

September 16, 2019
Trey Wright, jazz guitarist and educator at Kennesaw State University, talks about teaching new musicians how to become self-sustaining "working artists" and how Joni Mitchell continues to inform his work.

August 14, 2019
Ariel Fristoe from Out of Hand Theater talks about August 25th Decatur Dinners project and other creative theatrical works they manage - all without a theater to call home!

July 21, 2019
Sassfolk's Jana & Ana talk about how they found each other to create beautiful Americana and Nichole Palmetto, of Found Stages, explains their upcoming immersive theatre version of Frankenstein.

June 23, 2019
Musician Tim Kohler and actress, director, & change maker Amber A. Harris talk about the arts.

May 20, 2019
Tyler Jarvis shares his journey as a working musician and Darrah Brustein talks of the importance of financial literacy, networking, and working with Deepak Chopra.

April 29, 2019
Musician, author, and artist Sho Baraka talks about his latest projects and what inspires him. Kim Karris of the Food Well Alliance is talking up their plans to create better food options for Atlanta and this year's Soil Festival on May 4th.

April 15, 2019
Songwriter and podcast host of "UNHAND THE MONSTER" Ferrill Gibbs talks music while Ashley Jones of LOVE NOT LOST explains why she uses her photography to help hurting families heal.

April 04, 2019
Clayton Wyatt talks about being a songwriter and plans to tour Europe while Michael Halicki of Park Pride talks about their 30-year journey to help communities build better greenspaces.