God Stuff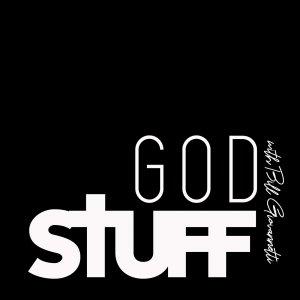 The King Who Almost Killed Christmas (85)
December 14, 2021
In Episode 85, we dive into a more festive topic, however it is not as merry as you think! We take a different approach to what you commonly might around this time of the year and investigate the almost forgotten, dark underbelly of the Christmas tale about, 'The King Who Almost Killed Christmas'.
Whilst this is a story we don't share very often, the meanings behind, 'The King Who Almost Killed Christmas' is quite profound. It contains five major lessons that'll deepen our relationship with God, and in the long run is an important message we all need to hear.
Tune in now and let's go bigger, better, and deeper!
If you enjoy this episode, please subscribe to the God Stuff Podcast so you're always first to know when a new episode is released.
Episode Timestamps:
Introduction

[00:00]

Who is the King who Almost Killed Christmas?

[01:41]

Lesson 1: We Are Ultimately Defined by What We Do with Jesus

[04:27]

Lesson 2: We Have Nobody to Blame if We Reject Jesus [

07:14]

Lesson 3: Some Will Not Embrace Jesus, No Matter What Testimony We Offer

[08:56]

Lesson 4: All Must be Invited and Summoned to Him

[11:05]

Lesson 5: You Can't Break Jesus or God's Word or Truth

[13:11]

Outro

[15:27]
Biblical references:
Mathew 2:16-18

Romans 1:20

Luke 16:31

John 7:5

Titus 2:10

Romans 10:14

Luke 2:1-20
Book References:
Chaos: As Goes the Church So Goes the World
https://www.amazon.com/dp/1946654221/
Alpha Christians: A Manifesto for Men 
https://www.amazon.com./s?k=9781946654304&i=stripbooks&linkCode=qs
●      Enjoy free 1-month enrollment to our online theological school https://www.veritasschool.life/i0ogjjcu
About Our Host:
Bill Giovannetti is the Senior Pastor at Pathway Church, Redding, California — an experienced senior pastor with a demonstrated history of working in the religious institutions industry. He also teaches ministry related college classes at Simpson University and the A. W. Tozer Theological Seminary. Bill has always had a passion to bring the deep things of God's word to the everyday people of God.
Resources:
●      Veritas School Online Theological School https://www.veritasschool.life/
Connect with Bill Giovannetti:
●      Visit the website: https://www.veritasschool.life/
●      Subscribe to the podcast: https://maxgrace.com/category/podcasts/
●      Follow Bill on Facebook: https://www.facebook.com/bill.giovannetti
●      Follow Bill on Twitter: https://twitter.com/BillGiovannetti
●      Follow Bill on Instagram: https://www.instagram.com/billgiovannetti/
Thanks for tuning in! Please don't forget to like, share, and subscribe!
---
Download Episode