God Stuff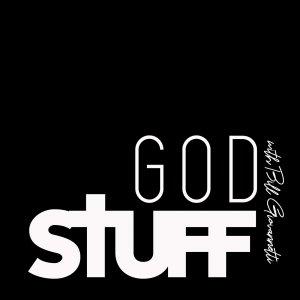 Rethinking Application (78)
October 25, 2021
In Episode 78, we talked about the act of giving talks to the Christian community, specifically on the topic of practical application and rethinking that application in a refined manner. If you lead a men's group or a women's bible study or a youth group or a retreat; and you're thinking you're going to share a message – listen up.
How we think about the practical application and how we think about the ways God changes lives is currently messed up. With this new framework, you'll be able to approach practical application more effectively that actively benefits the Christian group you lead.
Tune in now and let's go bigger, better, and deeper!
If you enjoy this episode, please subscribe to the Godstuff podcast so you're always first to know when a new episode is released.
Episode Timestamps:
Introduction [00:00]
What is Applicational Part of a Message? [04:10]
The Fallen Condition Statement [12:52]
The Fallen Condition Framework [21:30]
Labels [22:28]
Lies [24:15]
Legalisms [26:04]
Framework Application Summary [27:14]
Outro [28:32]
Biblical References:
·        Romans 12:2
·        Gal 5:1
·        John 8:44
·        Tim 4:1
●    Enjoy free 1-month enrollment to our online theological school https://www.veritasschool.life/i0ogjjcu
About Our Host:
Bill Giovannetti is the Senior Pastor at Pathway Church, Redding, California — an experienced senior pastor with a demonstrated history of working in the religious institutions industry. He also teaches ministry related college classes at Simpson University and the A. W. Tozer Theological Seminary. Bill has always had a passion to bring the deep things of God's word to the everyday people of God.
Resources:
●    Veritas School Online Theological School https://www.veritasschool.life/
Connect with Bill Giovannetti:
●    Visit the website: https://www.veritasschool.life/
●    Subscribe to the podcast: https://maxgrace.com/category/podcasts/
●    Follow Bill on Facebook: https://www.facebook.com/bill.giovannetti
●    Follow Bill on Twitter: https://twitter.com/BillGiovannetti
●    Follow Bill on Instagram: https://www.instagram.com/billgiovannetti/
Thanks for tuning in! Please don't forget to like, share, and subscribe!
---
Download Episode