God Stuff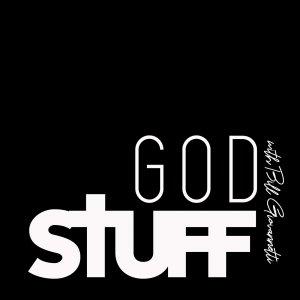 The Chicago Statement on Hermeneutics (073)
September 21, 2021
Meet the Chicago Statement
on Biblical Hermeneutics
Many Christians today claim to believe that the Bible is supreme, only to hear their pastors or themselves interpret the Bible in ways that defy every biblical interpretation rule.
So today, we dedicate our episode to better biblical understanding. We look at a very important document called the "Chicago Statement on Biblical Hermeneutics," a doctrinal statement produced in 1982 aimed to improve our biblical interpretation.
The Statement, which was hammered out by some of the biggest scholars in Christianity, is made of 15 articles. I originally planned to touch on four articles but since I got some extra time, I decided to do a fifth one.
After this episode, you should be able to come away with a clear framework for how to interpret the Bible, one that has been agreed to and signed on by some of the best scholars in biblical and evangelical Christianity so tune in now and let's go bigger, better, and deeper !
If you enjoy this episode, please subscribe to the Godstuff podcast so you're always first to know when a new episode is released.
Episode Highlights:
Introduction [0:00]
Who is the "Chicago Statement"? [2:11]
Article 1: Inseparability of the authority of Scripture and the authority of God [4:43]
Article 4: God through the Holy Spirit, as the Inspirer of the Scripture [7:37]
Article 8: Universality and Eternality of the Bible [10:24]
Article 14: Historical factuality of Biblical events [17:38]
Article 15: Grammatical-Historical sense of Biblical interpretation [20:38]
Biblical References:
Matthew 5:17
Matthew 5:18
Matthew 24:44
John 10:34
John 10:35
John 14:16
John 16:13
Book of Acts
Book of Colossians
1 Corinthians
About Our Host:
Bill Giovannetti is the Senior Pastor at Pathway Church, Redding, California — an experienced senior pastor with a demonstrated history of working in the religious institutions industry. He also teaches ministry related college classes at Simpson University and the A. W. Tozer Theological Seminary. Bill has always had a passion to bring the deep things of God's word to the everyday people of God.
Resources:
Connect with Bill Giovannetti:
Thanks for tuning in! Please don't forget to like, share, and subscribe!
---
Download Episode