God Stuff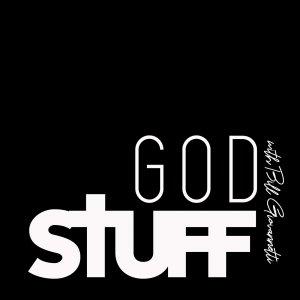 CHAOS-INTRO As Goes the Church… (043)
April 20, 2020
In this episode of the podcast. Bill Giovannetti continues sharing new book, CHAOS:As Goes the Church, So Goes the World.

With this episode Bill continues giving away most of this book, as he shares it with you on the podcast. The message is urgent. The message is timely. If it strikes a chord with you, please share it with your friends.

There has never been a more important moment in the life of the modern church. It is time for us to return to our roots and seek God as never before.

Here's the Table of Contents

CHAOS: AS GOES THE CHURCH SO GOES THE WORLD

Preface: Fire on the Horizon
Intro: As Goes the Church
Part One: Disturbing Trends in Today's Church
1. The Preaching Giants Have Perished
2. Francis Schaeffer, Please Come Back
3. The Song that Never Ends
4. The Worship War Irony
5. For the Love of All That's Holy
6. To Hell With Hell
7. Modern Day Pharisees
8. Kingdom Mania
9. The Discipleship Captivity of the Church
10. The Leadership Captivity of the Church
11. The Brokenness of "Woken-ness"
12. How the Church Murdered Grace
Part Two: The Revival We Need
13. Grow Big / Reformation pt 1
14. Grow Big / Reformation pt 2
15. Stand Tall / Some Theology Concerning Revival
16. Stand Tall / Some History Concerning Revival
17. Proclaim Christ

Afterword: What's an Evangelical?
If you enjoy it please subscribe and share it with your friends. Thanks.

Please click here to be notified when the book is released.
---
Download Episode