Ghostly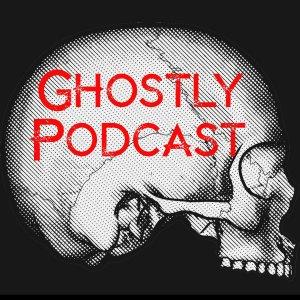 084 Skinwalker Ranch with Jack Chavez
November 24, 2021
Is there Paranormal Activity Happening at Skinwalker Ranch?
Is there paranormal activity happening at Skinwalker Ranch? Considered one of the strangest places in the world, Skinwalker Ranch is filled with stories of UFOs, animal mutilations, orbs, shadow people, and even poltergeist activity. Also, of course, reports of attacks by Skinwalkers, beings who transform into animals. Special Guest Jack Chavez, founder of Paranormal Chicago joins us to help explain the ufology and cryptology of this highly charged location. How real are the stories? Listen and vote!
Questions Explored in this Episode
Where is the ranch? How did it get its name? What are Skinwalkers? Is the land cursed? Who has owned the land and who has lived on it? How many of the legends about the history of the land are true? What are the odd readings people get on instruments on the ranch? What do the UFO sightings look like? Did they actually happen? Do people believe there are ghosts on the land? What happened with the government and research on the ranch? Is it full of paranormal activity?
Skinwalker Before and After
Vote on the Episode
Done listening to this episode? Go vote on what you think at ghostlypodcast.com/polls. #TeamBeliever #TeamSkeptic
Listener Mail
This week's listener mail is about a truly haunted Scottish cottage. Have a spooky story or question of your own (or someone you know)? Send your story or question to info@ghostlypodcast.com and we might read it on the podcast. You could be on a future episode of Ghostly!
Unita Basin in Utah
History of Skinwalker Ranch
Pat explores the history the ranch. While legends abound about the history of this place, very little is documented. With every owner, more of Skinwalker ranch's secrets have been revealed.
The Debate
Pat and Rebecca debate the paranormal evidence. UFO sightings, Skinwalker sightings, animal mutilations, voices, paranormal activity – this place has them all.
Example UFO Sighting
Poll Results
Did listeners think President Polk still haunts this earth? Want to listen to our previous episodes? Check them out here.
Ghostly Book Club
Interested in joining our Ghostly Book Club? If you want to read spooky books and talk about them with fellow Ghostly listeners, sign up at ghostlypodcast.com/book-club. Our next book club will be in early 2022.
Ghostly Gear
New merchandise store right on our website at ghostlypodcast.com/store for all your Ghostly Gear! T-shirts, Hoodies, and Masks and more.
Done Listening to the Episode?
Please subscribe to Ghostly and give us a rating on iTunes or any podcast app where they let you. Tell your friends! Then you can debate the truth yourselves. Word of mouth is one of the best ways to grow our audience, so we can do all the amazing things we have planned for this year. And be sure to find us on all social media at Ghostly Podcast.
Visit our website, www.ghostlypodcast.com, to learn more about Ghostly, and, of course, give us your opinion on our polls here or on Facebook. 
Support Ghostly
How can you help support Ghostly? Leave us a rating and a review. And now you can also buy us a cup of coffee at buymeacoffee.com/GhostlyPodcast. You can give a one-time coffee, or you can sign up for a membership for $5 a month or $50 a year. Members get early access to future episode topics.
We want to hear from you! We want your ghost stories! Email us at info@ghostlypodcast.com.  Follow us on Facebook, Instagram, and Twitter at GhostlyPodcast.
Sources for this Week's Episode
Wikipedia: https://en.wikipedia.org/wiki/Skinwalker_Ranch
History.com: https://www.history.com/shows/the-secret-of-skinwalker-ranch and https://www.history.com/news/skinwalker-ranch-paranormal-ufos-mutilation
Legends of America: https://www.legendsofamerica.com/skinwalker-ranch/
Fandom.com: https://the-secret-of-skinwalker-ranch.fandom.com/wiki/History_of_Skinwalker_Ranch
Den of Geek: https://www.denofgeek.com/tv/the-secret-of-skinwalker-ranch-season-2-hitchhiker/
Tech Buzz: https://www.techbuzz.news/brandon-fugal-and-the-secret-of-skinwalker-ranch-on-the-history-channel/
KSL.com: https://www.ksl.com/article/50022431/supernatural-is-normal-at-utahs-infamous-haunted-skinwalker-ranch-6-essential-facts-to-know
ABC27.com: https://www.abc27.com/news/skinwalker-ranch-possibly-the-spookiest-place-on-earth/
River City Ghosts: https://rivercityghosts.com/the-terror-of-the-skinwalker-the-native-american-boogeyman/
Daily Star: https://www.dailystar.co.uk/news/weird-news/skinwalker-ranch-paranormal-hotspot-bigfoot-24956716
Austin Ghosts: https://austinghosts.com/skinwalker-ranch-a-paranormal-hotbed-few-know-about/
Music for this episode was performed by Michael Rivers
Intro: "III. Allegro moderato from Gargoyles" by Lowell Liebermann
Outro: "Dream Images (Love-Death Music)" by George Crumb
Bumper: "Ghost Waltz" by Lowell Liebermann
"Pat Facts" and "Ghost Story" themes by Mondo
"Time for a Debate" theme by Gail Gallagher gailgallaghermusic.com
The post 084 Skinwalker Ranch with Jack Chavez appeared first on Ghostly Podcast.
---
Download Episode