Ghostly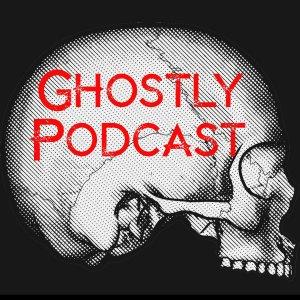 080 Edinburgh Castle
October 13, 2021
Is Edinburgh Castle Haunted?

Is Edinburgh Castle haunted? It's Haunted Castles month on Ghostly! Next up is Edinburgh Castle in Scotland, widely considered one of the most haunted places in the world. From ghostly bag pipers to an executed witch, this place is full of ghostly activity. Or is it? Listen and vote!

Questions Explored in this Episode

Where is Edinburgh Castle? When and how was it built? Who built it and who has lived there? How often has it been besieged? What is it like today? Who are the ghosts that visitors claim to see? What other paranormal activity do visitors claim to experience? What did scientists find when they conducted an experiment to find out how haunted it is? Is it haunted?

Rebecca standing outside of Edinburgh Castle, Scotland Photo Credit: Rebecca Rivers

Vote on the Episode

Done listening to the this episode? Go vote on what you think at ghostlypodcast.com/polls. #TeamBeliever #TeamSkeptic

Listener Mail

This week's listener mail is about a creepy school, as well as a creepy baby cry. Have a spooky story to share, or a question of your own? Send your story or question to info@ghostlypodcast.com and we might read it on the podcast. You could be on a future episode of Ghostly!

Looking up at Edinburgh Castle, Scotland Photo Credit: Rebecca Rivers

History of Edinburgh Castle

Pat explores the history Edinburgh Castle, while also reviewing who has lived there over the years. Throughout it's hundreds of years, Castle Rock has seen many buildings and royalty. As a source of power for both the Scottish and the English, Edinburgh Castle sees many seizes over the years. One of the most famous residents was Mary, Queen of Scotts.

The Debate

Pat and Rebecca debate the paranormal evidence. Visitors claim to see apparitions, shadowy figures as well as being touched by inhuman forces and experiencing quick temperature drops. Some of the most famous ghosts are the Bagpiper Boy and accused witch Lady Janet Douglas. In 2001, Dr. Wiseman conducted an experiment at the castle to explore if it is haunted. Over 200 members of the public were sent around the castle, then asked to record any paranormal experiences. 51% of people in haunted areas reported experiences while 35% in non-haunted areas did. Does any of this mean it's haunted?

Rebecca Standing in a field of flowers outside of Edinburgh Castle, Scotland Photo Credit: Rebecca Rivers

Poll Results

Do listeners think Enfield is haunted? Want to listen to our previous episodes? Check them out here.

Ghostly Book Club

Interested in joining our Ghostly Book Club? If you want to read spooky books and talk about them with fellow Ghostly listeners, then sign up at ghostlypodcast.com/book-club. Our next book club is October 21st!

Ghostly Podcast Book Club – October 21st. Join at ghostlypodcast.com/bookclub

Ghostly Gear

New merchandise store right on our website at ghostlypodcast.com/store for all your Ghostly Gear!
---
Download Episode