Becoming NEXTonSCENE™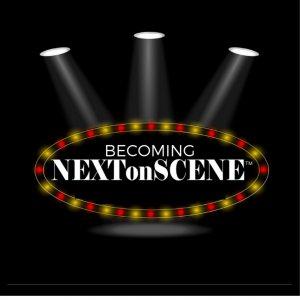 Latest Episodes

January 15, 2020
BECOMING NEXTonSCENE today features Naomi Rotstein! Naomi has been a Certified Personal Trainer in Boston for the past 9 years.  She holds her BS in Exercise Science from Ithaca College, Precision Nutrition Certified, and a certified Health Coach through.

January 08, 2020
Over the past 18 years, Rae has concentrated on deepening her practice through Extensive Chakra Clearing, Energy Work, Intuitive Development and Crystal Energy Healing.  She has cultivated a clear understanding of the importance of inner soul healing, em.

January 04, 2020
"Make your space work for you - not against you!" On today's podcast TV Talk Show Host & Podcaster Becky Bast shares with us How to Declutter your LIFE this 2020, her latest TV show and much more!  

December 31, 2019
Henry on the podcast teaches us all about the ins and outs of publishing a book, the ups and the downs, and to appreciate the little things because one day they will be BIG THINGS!

December 18, 2019
Who is ready to get inspired by this rockstar changing the world through sharing messaging for non profits & sharing insight on her fabulous life and how she got to where she is! 

November 26, 2019
Have you ever thought when it comes to sales that the person you might be selling to communicates and interprets things completely different from you? This not only affects our business life but also our personal lives.    Who is excited to learn from Th.

November 19, 2019
To workout or To Podcast? The Struggle is REAL.   ANOTHER MAGAZINE COMPLETE!!

November 05, 2019
The owner of the Arthur Murray Dance Center of Cambridge and a professional ballroom dance competitor, Kia Kenney is reaping the benefits of taking risks with your career path and following your heart. Kia opened her own Arthur Murray franchise in Cambri.

October 28, 2019
Today we interview the amazing founder behind MESOLYFT! Masha Banar has founded the first and only skincare line that has a built-in, non-invasive micro-needle exfoliation tip and pump, filled with plant-based serums carefully crafted for the skin.

October 14, 2019
NEXTonSCENE podcast goes live with Boston Boosters founder Meredith Jacobson!! After building a career in content & influencer marketing, Meredith founded Boston Boosters to simplify and expedite the partnership process for brands, publishers, vendors, a.