Becoming NEXTonSCENE™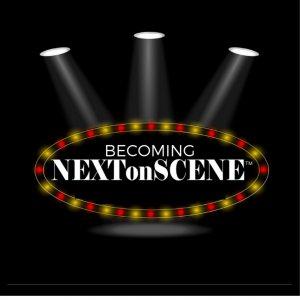 Latest Episodes

June 27, 2020
Who is NEXT to have on your RADAR? Andrèa Bernholtz!   Newly launching an eco-friendly GORGEOUS swimwear line called SWIMINISTA, Andrèa is ALSO known for co-founding the luxury denim line Rock & Republic in 2002!     Andrèa had helped to transform the R.

June 23, 2020
Looking for a ONE STOP SHOP for Newborn Care needs? Gentle Giraffes is ONE amazing small business to have in your back pocket! From Doulas, Lactation Specialists, Baby Gift Registry, Post Partum Doulas, Newborn Photography, Nutrition, Pregnancy Workouts-.

June 15, 2020
Are you ready to get inspired?  Yvette not only has a DAY named after her in Ohio, she was raised by a powerful mother with full of wisdom. She always taught her how to love and cherish every moment of life. Since a young child, she always wanted to make.

June 08, 2020
This rockstar Advice Columnist and Confidence Coach originally was working for a tech start-up when she started her side hustle of writing for publications.  Susie's FIRST article she ever submitted got over 4,000 hits and from then on it was HISTORY to .

May 22, 2020
Today on the podcast we discuss bringing awareness to Maternal Mental Health, to share that if you are mom especially during COVID you are NOT alone! For those of you who haven't heard of 2020 Mom, they are a nonprofit that works to close gaps in the mat.

May 18, 2020
Who is NEXT?! Peeks Cosmetics! This rockstar owner Latasha Mcrae started an amazing beauty line as the FIRST in her family to start her own business! In honor of Lupus Awareness Month and for her mom she gives back a percentage of one of her lines to the.

May 12, 2020
Monica, the founder and CEO of Decide to Move LLC. Business Owners and Entrepreneurs hire her to help them boost their success, increase financial wealth, and truly live a life of freedom She does this through coaching, online programs, masterminds, and .

May 03, 2020
On the podcast today we learned so much about short film documentaries, what inspired her to become an actress, director, how COVID-19 is affecting the industry, her advice on how to prep for a casting and MUCH more! 

April 27, 2020
Talk about a multi talented rockstar.. SHABRANAE the founder of Anchor'd Inc. Is ONE to know. She is writing her first book, has a home collection and full online boutique which gives back a percentage to sex trafficking survivors She is teaching entrepr.

April 20, 2020
Who is NEXT?! Diana Aliberti!   Diana is a Senior Sales Director & An Independent Beauty Consultant at Mary Kay!   This year to day 21 years in the business, Diana has earned her amazing customized Mary Kay pink Cadillac!