Becoming NEXTonSCENE™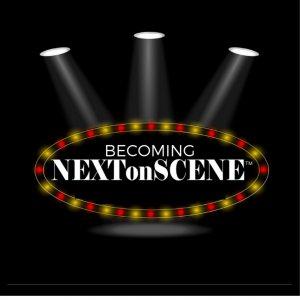 Latest Episodes

November 26, 2019
Have you ever thought when it comes to sales that the person you might be selling to communicates and interprets things completely different from you? This not only affects our business life but also our personal lives.    Who is excited to learn from Th.

November 19, 2019
To workout or To Podcast? The Struggle is REAL.   ANOTHER MAGAZINE COMPLETE!!

November 05, 2019
The owner of the Arthur Murray Dance Center of Cambridge and a professional ballroom dance competitor, Kia Kenney is reaping the benefits of taking risks with your career path and following your heart. Kia opened her own Arthur Murray franchise in Cambri.

October 28, 2019
Today we interview the amazing founder behind MESOLYFT! Masha Banar has founded the first and only skincare line that has a built-in, non-invasive micro-needle exfoliation tip and pump, filled with plant-based serums carefully crafted for the skin.

October 14, 2019
NEXTonSCENE podcast goes live with Boston Boosters founder Meredith Jacobson!! After building a career in content & influencer marketing, Meredith founded Boston Boosters to simplify and expedite the partnership process for brands, publishers, vendors, a.

October 07, 2019
So excited to have our fabulous gal, Jaimie Adler interviewed today on BECOMING NEXTonSCENE. From singing to selling 85,000 bottles of wine -- this woman is changing the world! Tune in to get inspired! 

September 29, 2019
Today on the podcast we learn all about what an influencer is, the importance of it, how to become one and the importance of handing off work when it isn't your specialty. Let the experts help you!  

September 22, 2019
Who is NEXT? LETFIT!  Letsfit's mission was their desire to make fitness available to everyone. They knew that there were many people who wanted to start living a healthier lifestyle but were hesitant to start because they didn't have the latest apparel,.

September 15, 2019
Aren't you ready to STEP into your SUPERPOWERS and achieve your greatest goals and aspirations. Tune in NOW with the amazing Success Coach, Jessica Miller

September 01, 2019
Elizabeth helps business leaders understand the financial benefits from a customer-centric organization that invests in inclusive global community experiences. She shows them how to build a strength-based team & network and why great customer experiences.