Genetics Unzipped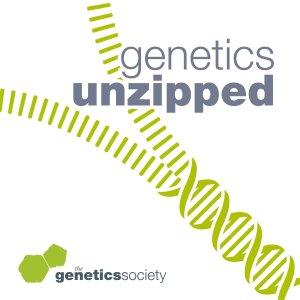 Latest Episodes

November 07, 2019
Curing HIV, advancing CRISPR therapies, predatory phages for superbug infections and advice for a healthy life

October 24, 2019
Edith Rebecca Saunders, the mother of British plant genetics

October 10, 2019
In this episode we're getting our hands dirty by delving into the microbiome - the trillions of bacteria that live inside our guts.

September 26, 2019
We're looking at mergers and acquisitions - but in a biological rather than a financial sense.

September 12, 2019
We dig into some of the mysteries surrounding the ultimate genetic disease: cancer.

August 29, 2019
A round-up of some of our favourite bits from the year so far.

August 15, 2019
We tell tales of sex, death, extinction and the darkest side of genetics.

August 01, 2019
We head back into the past to discover the origins of ancient populations, and into the future to explore the realities of personal genome sequencing.

July 18, 2019
Exploring the dark heart of the genome, untying nature's shoelaces and looking back at the discovery of RNA splicing.

July 04, 2019
We celebrate 100 years of The Genetics Society in suitably scientific style